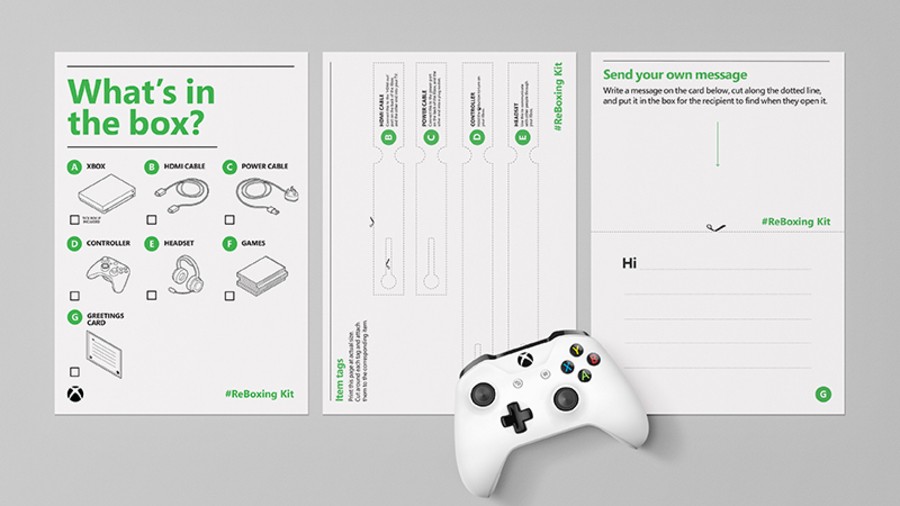 You might remember that back in December, Xbox kicked off a new initiative called 'Beyond Generations', encouraging young people to start playing with their elderly relatives to connect through gaming.
Today, Microsoft has unveiled something called a 'ReBoxing Kit', designed to make your spare Xbox console simple for your elderly relative to set up, giving you everything you need to package it up correctly.
You can download the ReBoxing Kit right now from the Xbox website, which includes a checklist of accessories, various item tags, and the ability to write a custom message to include in the box. Cool idea if you ask us!
"Perhaps one of the simplest things many of you can do to make a difference is to see the value and potential in older people, quite literally. This holiday season—a time when many will be booting up a new console- rather than leave an old console to gather dust, consider giving it to an older family member. And maybe challenge them to a game or two. It could be the thing that sparks a whole new chapter in your relationship."
Will you be making use of the Xbox ReBoxing Kit? Let us know in the comments below.