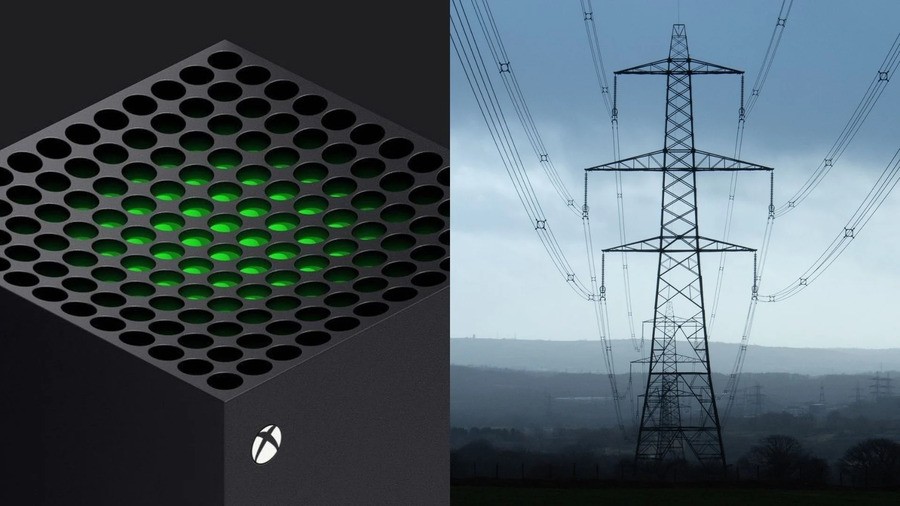 The NRDC (Natural Resources Defense Council), a US-based non-profit organisation, has published a report about the energy consumption of next-gen consoles, most notably taking aim at the Xbox Series X|S's 'Instant-On' mode.
In case you aren't aware, this refers to the standby mode you choose when setting up the console for the first time, with 'Instant-On' promising quick start-ups and the ability to manage your console from your mobile device, while 'Energy Saving' removes some of these luxuries in return for, well... saved energy.
The NRDC's biggest concern with 'Instant-On' is that it's "pre-selected in everywhere except Europe", with the firm predicting "most users will likely accept that choice, rather than opt out," leading to some serious energy wastage.
"We ran the numbers and the environmental harm relative to user benefit is off the charts. Based on modelling we performed with the assumption that two-thirds of users select the default instant on setting, the Xbox Series S/X consoles are poised to waste almost 4 billion kilowatt hours of electricity in the U.S. alone through the end of 2025 when in standby mode and NOT being used."
The organisation does, however, give Microsoft plenty of credit for how the consoles identify inactivity, saying the company does "an excellent job designing how its consoles automatically go into the low-power standby mode," encouraging Sony to improve how the PS5 enters this mode when left in an inactive state after media playback.
"We encourage Sony to investigate engineering solutions that can shorten the time period until an inactive console enters its low power standby mode during media playback, as Microsoft already has, while maintaining a good user experience."
What are your thoughts on this? Do you use Instant-On? Let us know in the comments below.
[source nrdc.org, via gamespot.com]