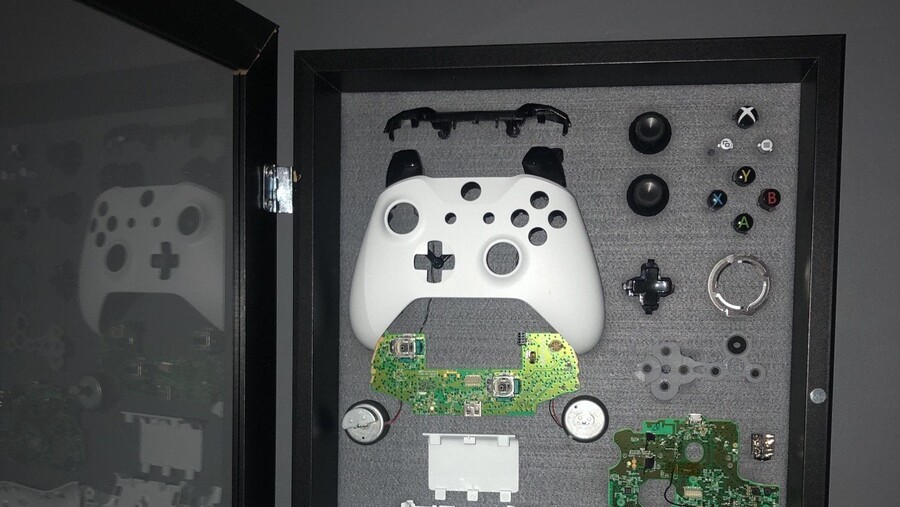 What do you do when your Xbox controller finally gives up the ghost? The majority of us would simply throw it away, but one creative Reddit user decided to make great use of the mangled accessory.
As you can see from the images above and below, they combined the controller with a shadow box to create a superb looking decoration, attaching the pieces to the backing using nothing but super glue.
In fact, EwokNuggets on Reddit actually took things one step further and later cut some of the cables that were previously left intact, and shared plans to create decorations of other controllers in the future.
The only thing they didn't share is how this controller actually got broken in the first place. A drifting analog stick? An unfortunate bout of rage quitting? In any case, we think it culminated in something very cool!
What do you think of this idea? Give us your thoughts in the comments below.