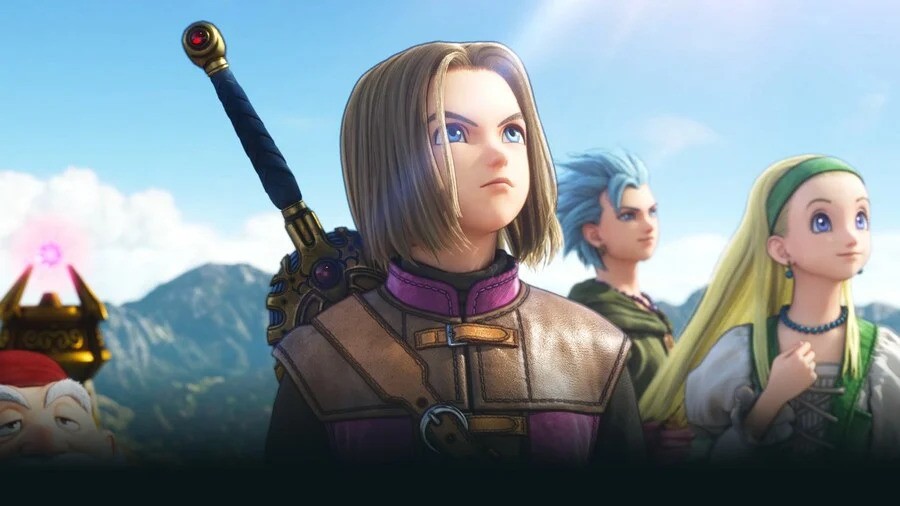 Update (Fri 4th Dec, 2020 10:00 GMT): An additional couple of games have been added to Xbox Game Pass over the past few hours in the form of NHL 94 Rewind and Dragon Quest XI S, which we've now included in the list below. Enjoy!

---
Original story (Thu 3rd Dec, 2020 11:00 GMT): It's Xbox Game Pass time! We've got a massive eight games joining the service today across console, PC and Android, including Remedy's Control, as well as a couple of Optimised for Xbox Series X|S titles!
Here are the new games you can download with Xbox Game Pass today:
Control (Console, Android)
Control is Jesse Faden's story and her personal search for answers as she grows into the role of the Director. The world of Control has its own story, as do the allies Jesse meets along the way. Jesse works with other Bureau agents and discovers strange experiments and secrets.
Hell's armies have invaded Earth. Become the Slayer in an epic single-player campaign to conquer demons across dimensions and stop the final destruction of humanity. The only thing they fear... is you. Experience the ultimate combination of speed and power in DOOM Eternal - the next leap in push-forward, first-person combat.

The Definitive Edition includes the critically acclaimed DRAGON QUEST XI, plus additional scenarios, orchestral soundtrack, 2D mode and more! Whether you are a longtime fan or a new adventurer, this is the ultimate DQXI experience. You are the Luminary, a hunted Hero who must uncover the mystery of his fate with the aid of a charismatic band of adventurers.
Haven (Console, PC)
Two lovers gave up everything and escaped to a lost planet to be together. Glide through a mysterious landscape, explore a fragmented world and fight against what's trying to tear them apart in this RPG adventure about love, rebellion, and freedom.
NHL 94 Rewind (Console) - EA Play With Game Pass Ultimate
EA SPORTS™ is throwing it back with NHL™ 94 Rewind. It's today's teams and today's rosters with controls and graphics from 1994. Relive one of the greatest hockey video games of all time with your favourite clubs and stars of today.
In PHOGS! you play as a duo of dogs on a captivating, puzzle-filled adventure. Linked by a stretchy belly, you'll need to bark, bite and bounce your way through obstacles set across the themed worlds of Food, Sleep and Play, in co-op or single-player.
An asteroid has annihilated 80% of the earth's population, and humanity's numbers are dwindling. Ruthless and bloodthirsty gangs roam the open roads and the tyrannical Authority seek to rule with an iron fist. As Walker, the last Ranger of the wasteland and a threat to their power, you have been robbed of your home and left for dead. Now you'll have to rage for justice and freedom.
Slime Rancher is the tale of Beatrix LeBeau, a plucky, young rancher who sets out for a life a thousand light years away from Earth on the 'Far, Far Range' where she tries her hand at making a living wrangling slimes. With a can-do attitude, plenty of grit, and her trusty vacpack, Beatrix attempts to stake a claim, amass a fortune, and avoid the continual peril that looms from the rolling, jiggling avalanche of slimes around every corner!
VA-11 HALL-A: Cyberpunk Bartender Action is a booze em' up about waifus, technology, and post-dystopia life. In this world, corporations reign supreme, all human life is infected with nanomachines designed to oppress them, and the terrifying White Knights ensure that everyone obeys the laws.
In this kingdom management RPG, petitioners will arrive in the throne room each turn to ask for your advice and assistance. Decide whether to help them with their problems, or to conserve resources for more important matters. Remember: supplies are limited, and not everyone has the kingdom's best interests at heart...
Interested in either of any of these new Xbox Game Pass titles? Let us know in the comments.