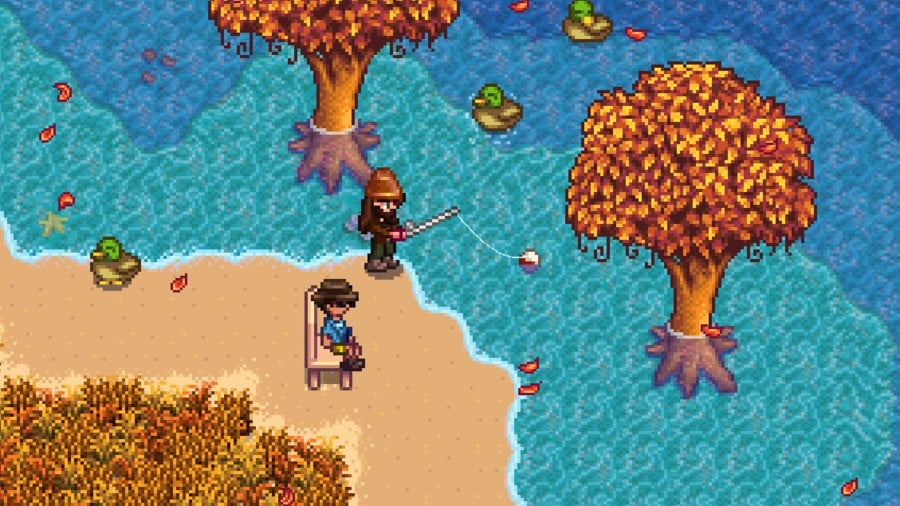 A massive update for Stardew Valley has just released for PC and will be making its way to Xbox consoles early next year. The new update is looking to make some substantial changes, with new locations, options and split screen co-op. With a wealth of content, no doubt players will be returning in the new year to continue their life on the farm.
In a blog post, the new features were expanded, including details on the new location, Beach Farm:
"It's big, with good fishing and foraging opportunities, and the chance for rare supply crate to wash up on shore. But there's a catch… the majority of the farm is covered in sandy soil that prevents you from using sprinklers (they get clogged with the sand). If this is your first time playing Stardew Valley, I recommend trying one of the other farms for a more classic experience, but if you're coming back for another playthrough, Beach Farm might make your experience a little more fresh (it also has a unique look)." The advance game options will allow players the ability to mix up their experience through a variety of modifiers.
The advance options are looking to give players the opportunity to add modifiers to their playthrough, such as remixing the rewards within the mine. There are also new hairstyles to customise your character with.
Finally, it looks like split screen co-op is coming to Stardew Valley, offering up to four players to craft the farm of their dreams. Players will have to start a cabin to invite friends and begin working from there.
The blog post finished with an in-depth spoiler free list of all the new features coming to update 1.5:
"A spoiler-free list of some of the new features to expect:
- New people to meetNew goalsMany new items
- A new type of quest
- A new farm layout
- New character events
- A new Community Upgrade
- Home renovations (after you've fully upgraded your house)
- Ducks can now swim
- You can sit in chairs
- You can move your bed
- Fish Tanks
- A bunch of new furniture items as well as new furniture types like wall sconces
- New secrets
- 9 new music tracks
- And so much more… you'll just have to see, I can't bear to spoil it"
It sounds like a really exciting update that will drastically change up the game. We don't know about you, but we can't wait to dive back in and see what's new - it's just a shame we need to wait a little longer to do so!
Will you be diving into the new update next year? Let us know in the comments below.
[source stardewvalley.net]