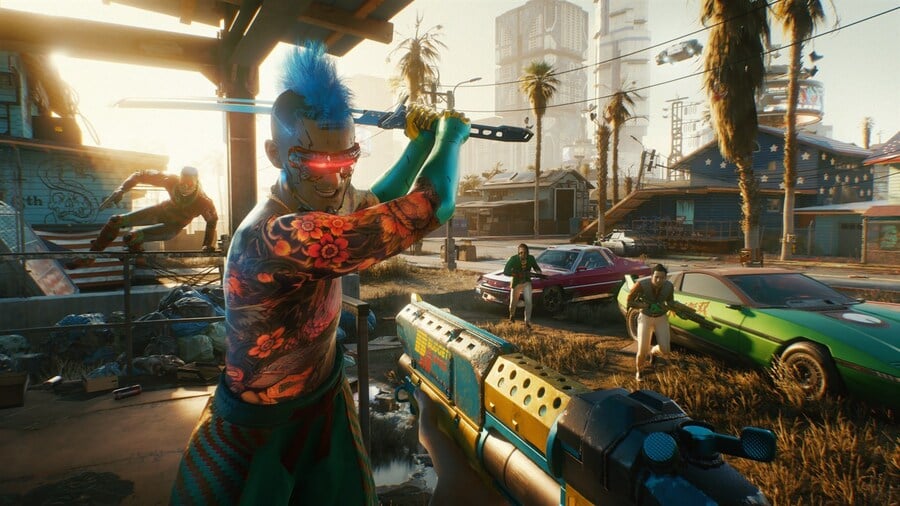 The time has (finally) almost arrived, Cyberpunk 2077 fans! The game officially launches for Xbox One next week on Thursday, December 10th, and anyone can now pre-install it to be ready for release day.
If you've already pre-ordered the game digitally, the game should begin downloading without any extra effort required on your part. For everyone else though, the way to access the pre-install is by using the new Xbox mobile app and searching for the game on there, and then hitting the 'Download to Console' button.
And don't worry - downloading the game this way doesn't take any money from your account!
Cyberpunk 2077's current file size sits at just under 60GB, and the game is set to release worldwide at midnight local time on December 10th - although some fans with the physical version have already been leaking footage early.
Have you begun pre-installing Cyberpunk 2077? Let us know in the comments below.