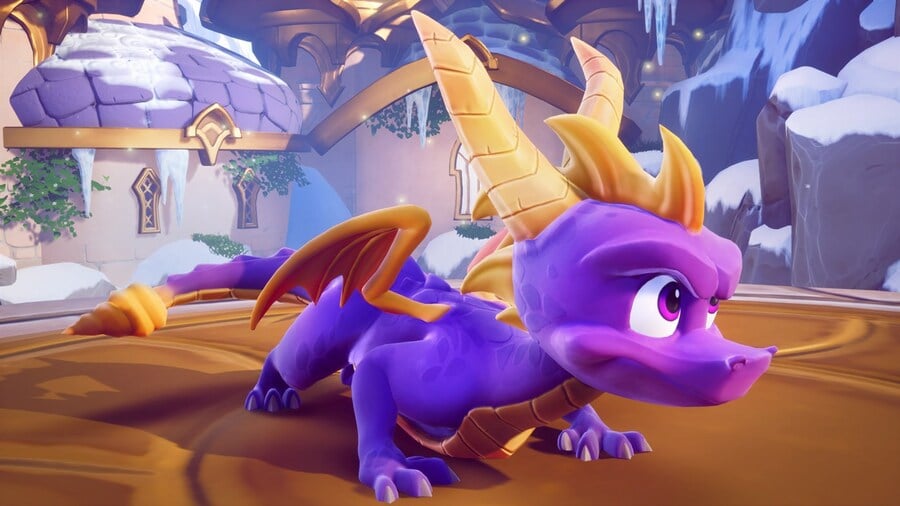 An eagle eyed fan has spotted a surprise in the Crash Bandicoot 4: It's About Time art book that suggests Spyro 4 could be in the works.
As founded by the Twitter page Spyro Universe, the page delves into one of the later levels of the game set in The Snoxx Dimension, which is brimming with details. One such detail is hiding in the background which shows a Spyro billboard and on closer examination, it can be seen that is says 'Spyro 4'.
Not only that, but the text accompanying the image ends with the comment: "And a little hint at Spyro". Could the famous dragon be returning?
Crash Bandicoot 4: It's About Time was filled with Easter Eggs, numerous ones were directly involving Spyro with themed rubber dinghies and carnival floats.

Toys For Bob have been known to tease their projects before finally revealing them. IGN previously reported receiving a mysterious purple egg before the Spyro Reignited Trilogy announcement, as well as a jigsaw before the Crash Bandicoot 4: It's About Time reveal.
A harmless 'secret' or a precursor to bigger things? It's hard to tell with Toys For Bob, but only the future will tell for sure. But c'mon!
What do you make of the Spyro 4 reference? Let us know in the comments below.
[source twitter.com]