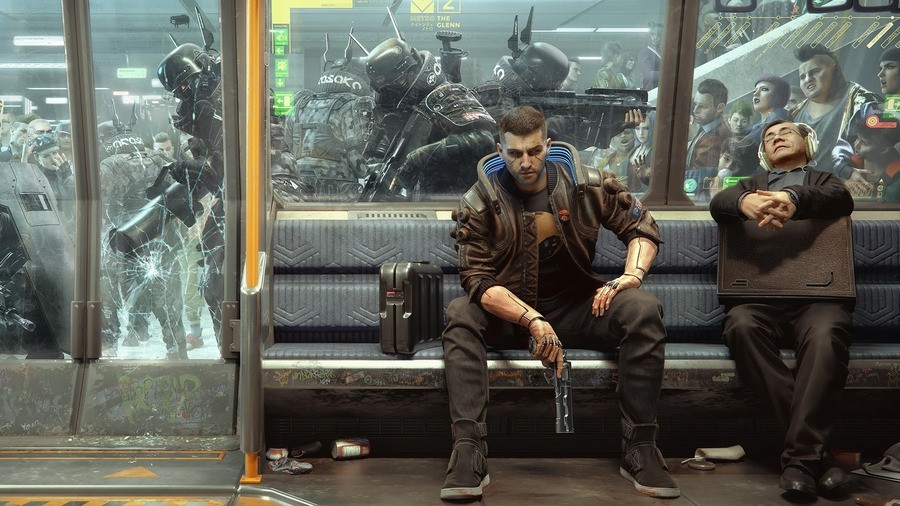 It's been an incredibly tough period for CD Projekt since the launch of Cyberpunk 2077 last week and it may not necessarily get better anytime soon.
The New York Times has now published an article about all the drama, and at the very end, it's mentioned how lawyers in Warsaw, Poland are currently considering a class-action lawsuit against the company.
"The immediate future looks dark for Cyberpunk's makers — perhaps even darker than the future they built in Night City. Refund requests are pouring in by the thousands. Lawyers and investors in Warsaw are circling the situation, contemplating a class-action lawsuit against the company for what one attorney described as potential criminal "misrepresentation in order to receive financial benefits." Many gamers are swearing off playing Cyberpunk entirely until the company fixes all of the problems."
It makes reference to a forum post by Mikołaj Orzechowski - a partner in the Polish firm and supposedly an investor in CDPR. Here's the full translation, courtesy of Google:
"In connection with the recent events - and in particular the suspension of the sale of the CYBERPUNK 2077 product, we are currently analyzing, together with the law firm's team, the grounds for bringing a class action together with the notification of the possibility of committing a crime under Art. 286 of the Penal Code. - misrepresentation in order to obtain financial benefits"
In addition to this, a PR from a New York firm has also announced it's investigating a "potential securities class action lawsuit against CD Projekt SA" and asks investors to reach out if they've experienced losses.
If we hear any further developments, we'll be sure to let you know. Yesterday, CD Projekt Red rolled out Hotfix 1.05 for Cyberpunk 2077. You can see the full patch notes in our previous post.
[source nytimes.com, via pcgamer.com]