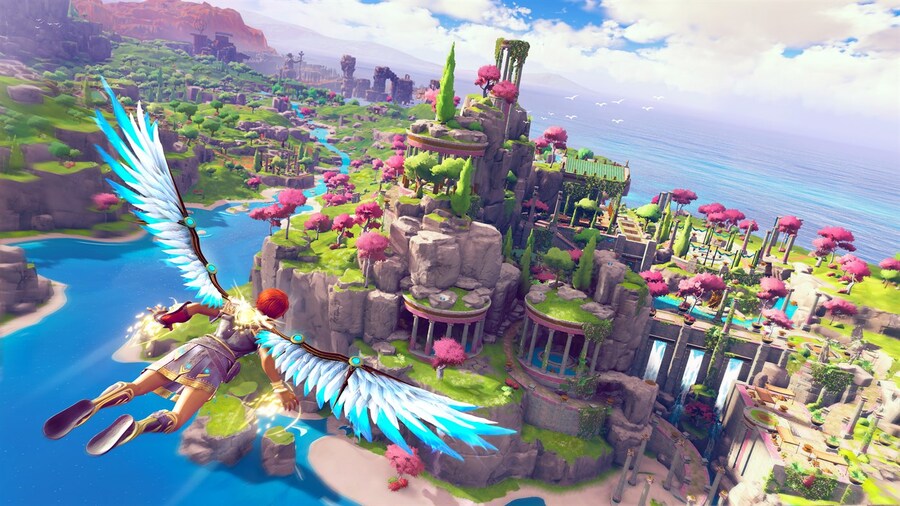 The first reviews for this week's release of Immortals Fenyx Rising have gone live today, and they're looking positive on the whole! Let's see what some reviewers are saying about the game so far...
"Ubisoft Quebec has mostly come up trumps with a fantastical Ancient Greek adventure that, despite a few problems here and there, is well worth sinking your time into."
"Ubisoft created an instant classic with Immortals Fenyx Rising, and I'm eager to see where the franchise goes from here."
"Overall, it's a charming, cerebral and funny time-sink adventure that'll really cheer you up and distract you if you're having a quiet festive season this year."
"While Immortals Fenyx Rising may not have too many ideas to call its own, Ubisoft has created a successful amalgamation worth checking out."
"As much as I had fun, Immortals failed to cast a spell on me, to live in my mind when I wasn't playing in a way that really separates the competent games from the truly good ones."
Immortals Fenyx Rising currently has a Metacritic rating of 82 based based on 18 reviews for Xbox Series X. The game will be available this Thursday, December 3rd for Xbox One and Xbox Series X|S, with a free next-gen upgrade also available via Smart Delivery.
Are you picking up Immortals Fenyx Rising this week? Let us know in the comments.