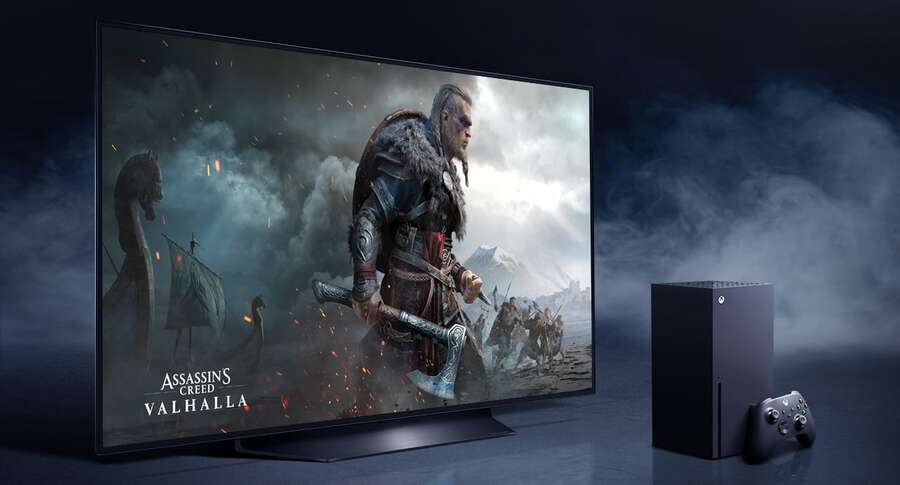 LG has announced that it has entered into a partnership with Microsoft for its LG OLED TV models to become the official TV partner of the Xbox Series X in in key markets across Europe, Africa, Middle East and Asia-Pacific.
The company says the combination allows "both casual and serious gamers alike to enjoy next-generation gaming today," featuring ultra-fast 1ms response time with low input lag, as well as four HDMI 2.1 ports.
Here's what S.P. Baik, head of the TV product planning division of LG's Home Entertainment Company had to say about the partnership in a press release:
"We take the needs of gamers very seriously when developing our OLED TVs so to be able to be an official partner to Xbox Series X is a partnership that is very meaningful to us. We're confident that the heightened visual quality from combining LG OLED TV and Xbox Series X will blow gamers away."
LG says special events will be held at participating retail locations so customers are able to experience first-hand the "immersive exhilaration of gaming on LG's 2020 OLED TV models and Xbox's latest console."
We also recently highlighted LGs range of OLED TVs as part of our Best 4K TVs for Xbox Series X roundup, along with another excellent HDMI 2.1 compatible LG TV in the form of the cheaper NANO866NA.
Liking this partnership? Are you using your Series X with an LG OLED TV? Let us know below.