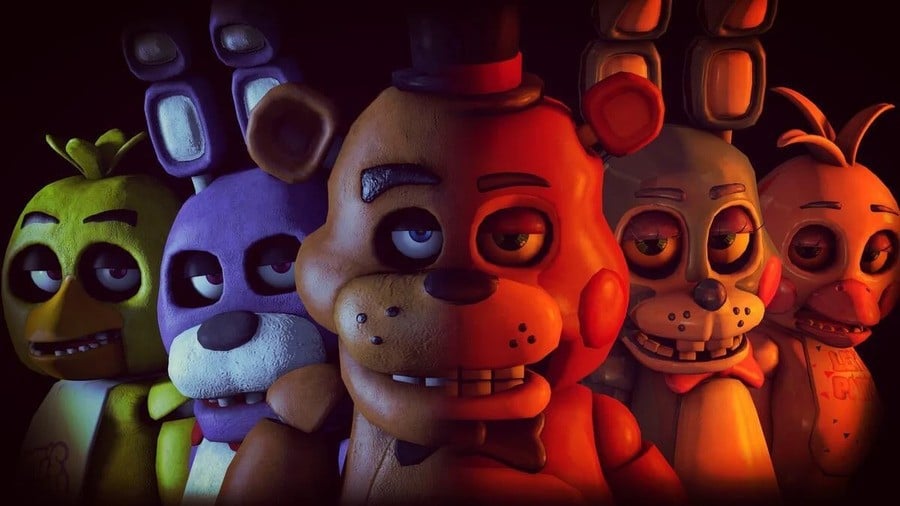 It's Xbox Game Pass time! We've got another huge batch of titles joining the service today, including the remasters of three critically acclaimed LucasArts classics, along with Five Nights At Freddy's 1-4!
Here are the new games you can download with Xbox Game Pass today:
Originally released by LucasArts in 1993 as a sequel to Ron Gilbert's ground breaking Maniac Mansion, Day of the Tentacle is back in a remastered edition that features all new hand-drawn, high resolution artwork, with remastered audio, music and sound effects.
Originally released by LucasArts in 1995, Full Throttle is a classic graphic adventure game from industry legend Tim Schafer, telling the story of Ben Throttle; butt-kicking leader of biker gang the Polecats, who gets caught up in a tale of Motorcycles, Mayhem and Murder.
One of the most acclaimed adventure games of all time is now back, better than ever. Grim Fandango Remastered has the all the beautiful art and engaging story fans remember, but has also been remastered to look, sound, and control even better than the award-winning original release.
Welcome to your new summer job at Freddy Fazbear's Pizza, where kids and parents alike come for entertainment and food as far as the eye can see! The main attraction is Freddy Fazbear, of course; and his two friends. They are animatronic robots, programmed to please the crowds! The robots' behavior has become somewhat unpredictable at night however, and it was much cheaper to hire you as a security guard than to find a repairman.
Land, loot and outwit your opponents to become the last player left standing in a thrilling game experience full of unexpected, adrenaline-pumping moments.
Set in a post-apocalyptic world where a mysterious entity wreaked havoc on all humanity, ScourgeBringer puts you in the shoes of the deadliest warrior of her clan: Kyhra. Help her to explore the unknown and slash her way through ancient machines guarding the seal of her past, and maybe the redemption of humanity.
Inspired by the famous Chinese novel "Journey to the West," Unruly Heroes tells the adventure of four totally opposed, implausible heroes who must collect all the scroll fragments and travel to fantastical worlds to restore balance... or die trying!
Interested in any of these new Xbox Game Pass titles? Let us know in the comments.