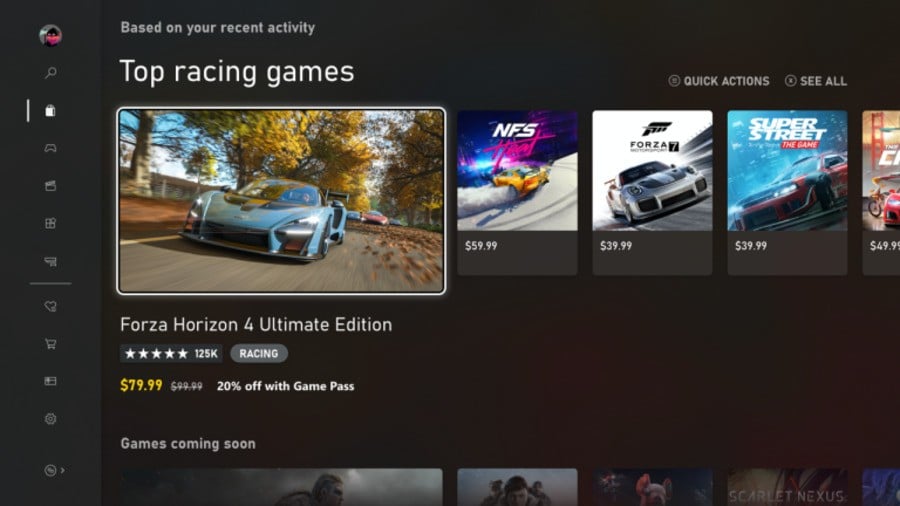 Microsoft has has begun rolling out the brand-new Microsoft Store on Xbox to select Insiders, which will gradually be made available to more players over time before releasing publicly this fall.
For now, the new store is being issued to a random subset of users located in the US, UK, Canada (English only) and Germany - and only to players in the Alpha Skip-Ahead and Alpha rings.
Selected users in those rings are also getting a few other updates - a new 'Game Activity' tab is being added to make it easier to discover game related activities around the games you're playing, and a 'Happening Now' feature in the Guide highlights friends that are joinable in parties or in games, making it easier to jump into activities with others.
In case you haven't seen it yet, here's another look at the new Xbox Store in all its glory:
Have you been chosen to test out the new Xbox Store? Let us know in the comments below.
[source news.xbox.com]