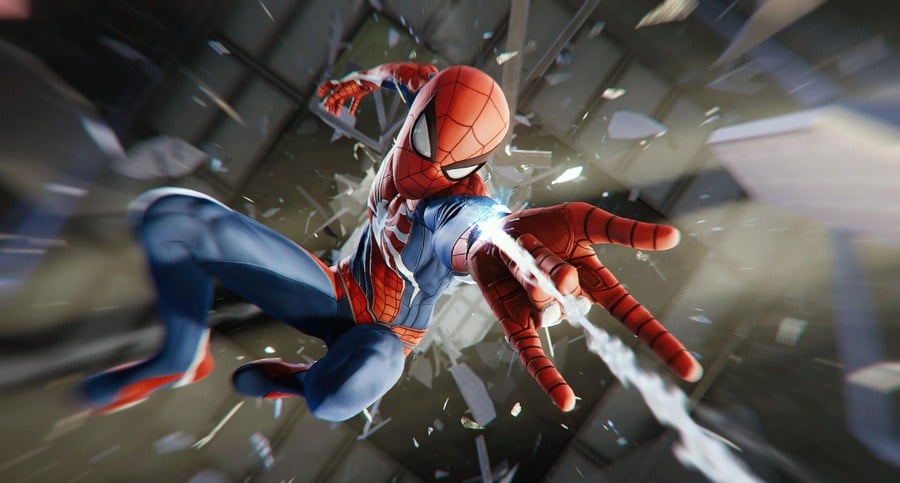 There's been a lot of controversy over the past few days regarding the decision to make Marvel's Avengers content exclusive to the PlayStation versions of the game - including the character of Spider-Man.
In an interview with IGN Japan, Crystal Dynamics studio head Scot Amos responded to the controversy surrounding everyone's favourite friendly neighbourhood superhero, telling the outlet that the exclusive deal came about due to Marvel and Sony's relationship, and he is "the only character that we are doing that way."
When asked about how Xbox and PC players should feel about this, Amos gave the following reply:
"I would say that Marvel's Avengers has a lot of heroes, and with the scope and the breadth of this game and this universe, players are going to have their hands full with a lot to play with. And as we have just announced with Hawkeye, there are more heroes to come.

So this is an opportunity to celebrate (Spider-Man's addition) uniquely for those players (on PlayStation) because of that relationship, but I think there's so much of a world for people to explore, I wouldn't look as that as a reason not to embrace it (the opportunity to add Spider-Man on PS4 and PS5). I would say, look at all this stuff you get to play with.
And for those players who absolutely want to play as Spider-Man, you have the option to do so on PlayStation."
Unfortunately, Spider-Man isn't the only Marvel's Avengers content being limited to PlayStation - PS Plus members will be getting special bundles and 30-day access to certain customisation content for the game, and its closed and open betas will begin slightly earlier than Xbox as well.
How do you feel about the response from Crystal Dynamics? Let us know in the comments below.
[source ign.com]