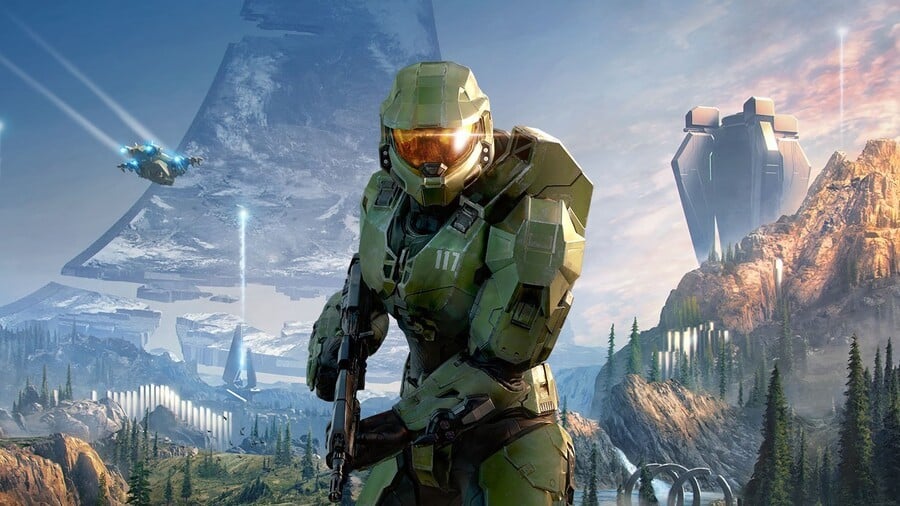 Microsoft and 343 Industries are obviously gearing up for the launch of Halo Infinite this holiday season, and part of the plan is to release some licensed products.
The official Halo Twitter account earlier today teased a collaboration with accessory manufacturer Razer. While Razer caters more towards the computer market, according to its own tweet, it will be creating licensed Halo Infinite gear for both Xbox and PC players.
343's Kiki Wolfkill shared a bit more information about the partnership:
"Razer is the perfect partner to help us deliver the premium gear we know our Halo players are looking for. The Halo Consumer Products team is focused on bringing the Halo universe to life and into the hands of our community. We're thrilled to be partnering with Razer to create this line of high-quality peripherals that embody the Halo brand while also delivering on the performance our fans expect across multiple platforms."
These peripherals are "coming soon" and are expected to arrive in store at some point during Q4, 2020 - presumably alongside the launch of the Xbox Series X and the new Halo game. If we hear anything else, we'll let you know.
Have you used any of Razer's products before? Would you be interested in some themed Xbox gear designed by this company? Leave a comment down below.
[source twitter.com]