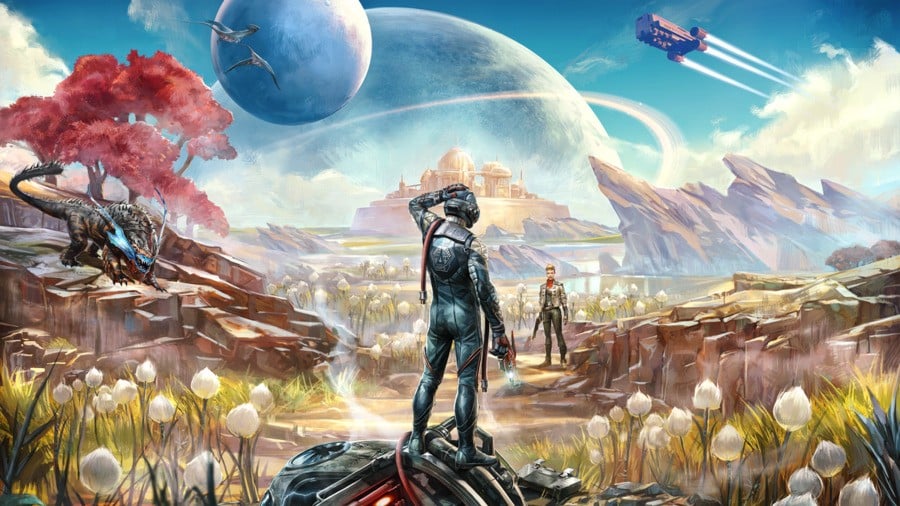 Obsidian has confirmed today that its 2019 action-RPG The Outer Worlds will be optimised for Xbox Series X, and has also provided more details on its two upcoming narrative expansions.
We don't yet know how The Outer Worlds will benefit from being optimised for the next-gen system (likely 4K, 60fps), but we do know that the improvements will also apply to the two DLC packs.
In regards to those expansions, The Outer Worlds: Peril on Gorgon will arrive this September 9 for $14.99, while Murder on Eridanos is coming next year and will be available at the same price. Alternatively, you can grab The Outer Worlds Expansion Pass (including both) for $24.99, and Xbox Game Pass members can save 10% when doing so.
Here's what you can expect Peril on Gorgon, arriving in September:
---
• Intrigue and danger: Search an abandoned Spacer's Choice facility and encounter a cast of new characters as you uncover the mystery behind the sudden cancellation of the Gorgon Project.
• New locations: Explore the treacherous canyons of the Gorgon Asteroid and encounter enemies that have been warped by science.
• More science weapons: Discover three outlandish new science weapons, including the P.E.T. (Pest Extermination Tool), an exciting new melee weapon that draws in enemies for close-range attacks.
• Expanded character customization and lore: An increased level cap, additional perks and flaws, wholly new armor sets, and several variants for existing gear. Plus, dig into the story of the Gorgon Asteroid with new Portable Phonograph audio logs that reveal the salacious secrets of a scientific experiment gone wrong.
---
Pleased to see The Outer Worlds being optimised for Xbox Series X? Let us know in the comments below.

[source news.xbox.com]