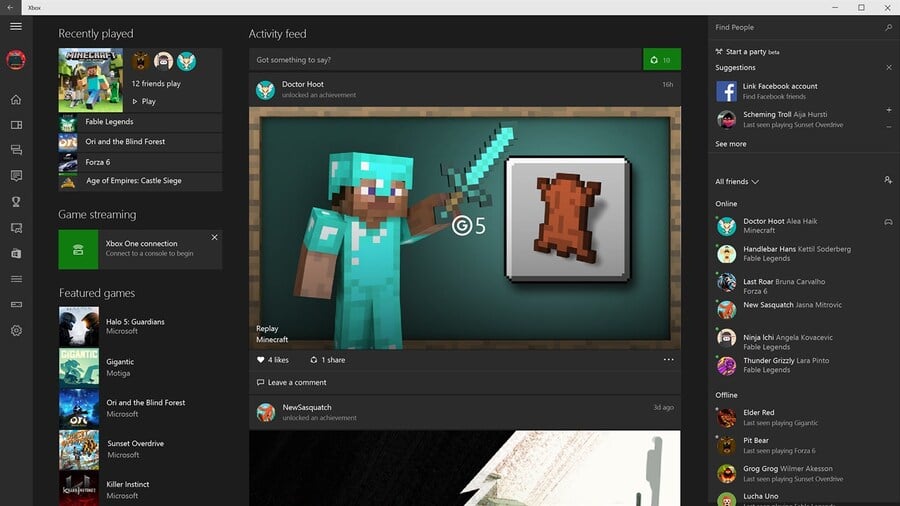 If you regularly use (and update) the Xbox Console Companion App on your Windows 10 PC, you might have noticed that it's displaying a new message. It's now prompting you to download "the new Xbox app," which is said to be replacing the Xbox Console Companion.
"Discover and download new games with Xbox Game Pass, see what your friends are playing, and chat with them across PC, mobile, and Xbox console.

The new Xbox app is replacing the Xbox Console Companion. Download it today."
The "new Xbox app" has previously been used primarily for Xbox Game Pass for PC purposes, but it looks like it'll be taking over altogether. It also reportedly received a new update based on React Native framework a few days ago (which was previously available in test form), resulting in a smaller and speedier app and user interface.
We're still not sure whether some of the Console Companion App's unique features, such as console streaming, will make their way over to the new Xbox app. However, Microsoft reportedly started testing its Project xCloud game streaming service for Windows 10 internally back in March (thanks Windows Central), so we're guessing it'll be made available to the public in the relatively near future.
What are your thoughts on the Xbox Console Companion app being replaced? Let us know below.