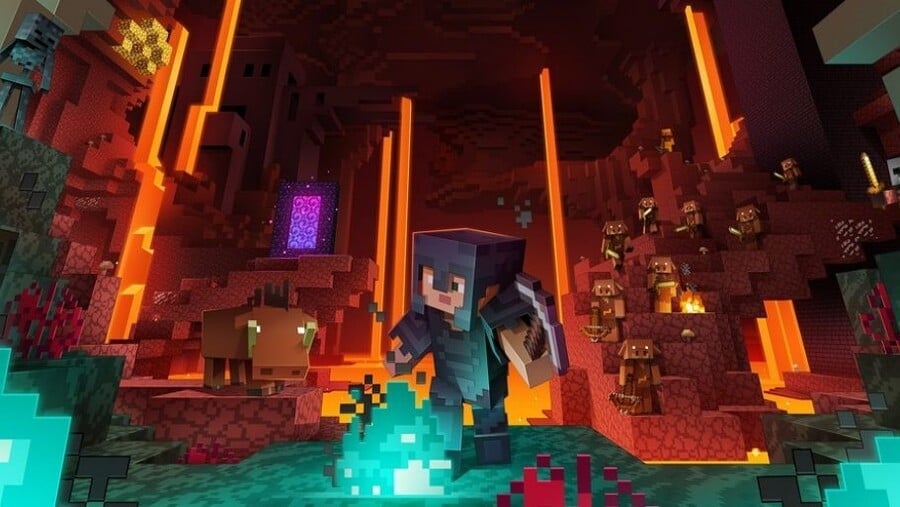 Developer Mojang Studios has announced that Minecraft's new Nether Update is now available for the game across all platforms, including Xbox One and Windows 10 PC.
The update introduces new locations, items and mobs such as Piglins and Hoglins, while the addition of Netherite will allow you to create powerful tools and armour "that makes diamond look like cobblestone."
Furthermore, Mojang has released a free Nether-themed adventure called "Way of the Nether", which you can grab by heading to the Minecraft Marketplace and hitting 'get this item.'
The Nether Update brings the heat to an already fiery dimension with new biomes, mobs, and blocks. Discover Netherite, a powerful new material that makes diamond look like cobblestone. Beware the Piglins as you either trade blows or strike a deal. Avoid the hideous Hoglins, or hunt them for a snouty snack. Explore the Nether Wastes, search the Soulsand Valleys, traverse the Basalt Deltas, or venture into the Crimson and Warped Forests.
Have you tried the Nether Update for Minecraft yet? Let us know how you're getting on below.
[source minecraft.net]