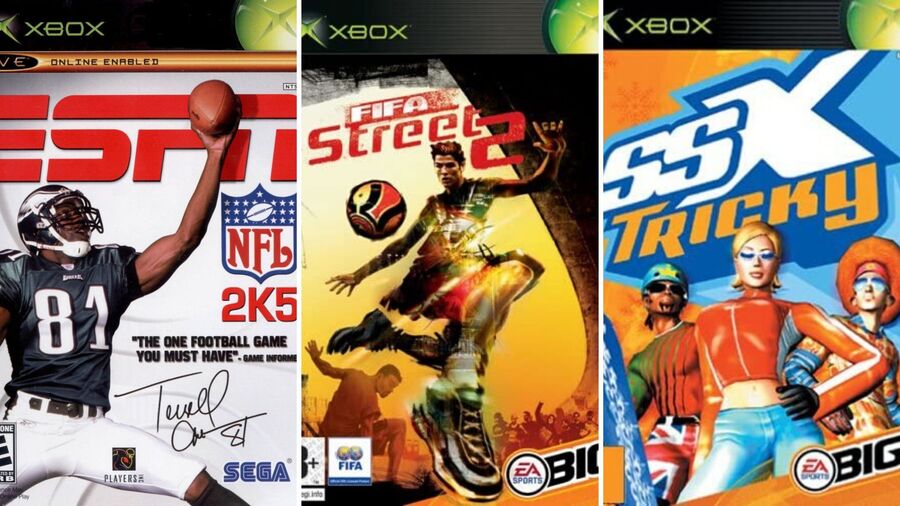 It's time for the return of Pick One! This week, we're focusing on classic Xbox sports games, all of which have continued to remain popular over the past decade-or-so.
So, let's say Microsoft has trusted you with picking the next Xbox sports game to be added to backwards compatibility. They're all memorable titles, but here's the catch - you can only pick one!
Let's take a look at what we're working with:
ESPN NFL 2K5 (2004)
It's been a long time since 2K last made NFL simulation games, but plenty of fans are still playing ESPN NFL 2K5 to this day. The game proved highly popular due to its polished gameplay and true-to-life presentation elements, and we know that many would love to see it added to Xbox backwards compatibility.
FIFA Street 2 (2006)
Street football made a grand comeback in the form of EA Sports FIFA 20's new VOLTA mode last year, but some fans still prefer the over-the-top style of the original FIFA Street series. Remember Gamebreakers? FIFA Street 2 didn't review well at launch, but has nevertheless remained popular for over a decade.
SSX Tricky (2001)
We've already seen 2003's SSX 3 added to Xbox backwards compatibility in recent years, and it looks better than ever due to its fantastic Xbox One X Enhanced features. But SSX Tricky remains highly regarded in its own right, so would you like to see that game included too?
Let us know which of these games you'd make backwards compatible in the poll, and explain why below.