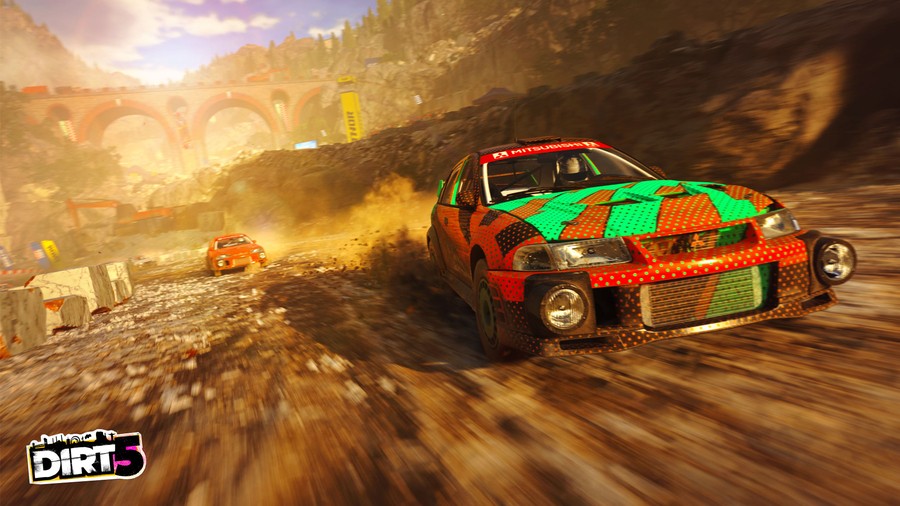 Microsoft has posted a new interview with Codemasters on its official Xbox Wire website, talking to Technical Director David Springate about optimising Dirt 5 for Xbox Series X.
Springate heavily praised the system in the interview, pointing out various features that he's excited about such as its "very powerful" CPU, as well as the "great, smooth experience" of playing Dirt 5 at 120fps. And in regards specifically to its 1TB solid-state drive, Springate was again full of admiration:
Obviously, that SSD drive is incredible. It's not like a PC SSD, it's more than that. Being able to load data so ridiculously fast is not only really impressive but as a developer, it's very interesting. For Dirt 5, we're going to be able to get into races super fast. It means no loading screens getting in the way, no dawdling, no looking at my phone, it means that the action will be non-stop.
The Technical Director went on to talk more about the Xbox Series X's SSD later in the interview, explaining that he felt this technology could "change the face of videogames" in the future, and noting that while there are still loads of things for the team to explore in the new hardware, he's most intrigued to see what they can do with the new drive:
"The drive is so fast that I can load data mid-frame, use it, consume it, unload and replace it with something else in the middle of a frame, treating GPU memory like a virtual disk. How much texture data can I now load? I'm looking forward to pushing this as far as I can to see what kind of beautiful experiences we can deliver."
What do you make of Springate's comments? Let us know your thoughts in the comments below.
[source news.xbox.com]