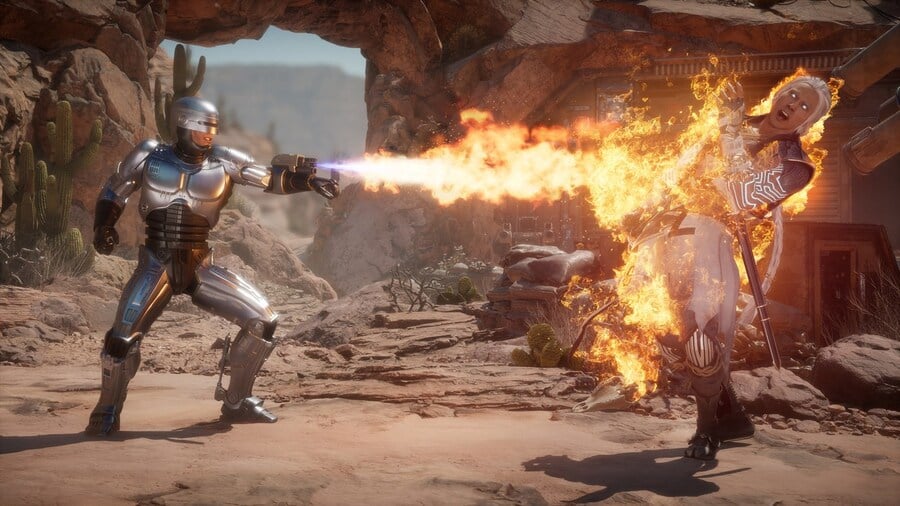 There are another 15 games coming to Xbox One next week, including some highly-anticipated releases such as Mortal Kombat 11: Aftermath and Minecraft Dungeons. The latter is also coming to Xbox Game Pass! Let's take a look at the full list of games below, courtesy of Mike Nelson over at Xbox Wire.
Minecraft Dungeons (May 26) (Xbox Game Pass): "Fight your way through an all-new action-adventure game, inspired by classic dungeon crawlers and set in the Minecraft universe!"
Age of Wonders: Planetfall - Invasions (May 26): "In the stardust and disunity of the collapsed Star Union, an insidious new race of conquerors has come to lay claim to the galaxy."

Mortal Kombat 11: Aftermath (May 26): "Experience Mortal Kombat's first-ever major expansion. Aftermath features a brand-new cinematic story centered around trust and deceit."
Many Faces: Console Edition (May 27): "Many Faces is a multi-directional shooter inspired by arcade classics, combining single-screen action with randomized stages that will constantly keep you on your toes."

Castle Pals (May 27): "Help Kylee and Owen explore Castle Pookapick and discover all its secrets!"
Those Who Remain (May 28): "Confront uncomfortable horrors, keep your sanity in check and survive the night in this story-driven first-person psychological-thriller."
Shantae and The Seven Sirens (May 28): "Featuring multiple towns and more labyrinths than ever before, an awesome aquatic journey full of danger and discovery awaits!"
Atomicrops (May 28): "Atomicrops is an action-packed roguelite farming simulator where you must cultivate and defend the last farm in the post-apocalypse wasteland."

Indiecalypse (May 29): "Three stories, three outcasts, three nerds… and a single destiny: to make the best video game ever."
Genetic Disaster (May 29): "Absurd guns, crazy characters, instant fun and...accidental friendly fire in this coop action game!"
Ultimate Fishing Simulator (May 29): "Bored of waiting for a bite? Would you like to catch some fish? You're lucky - in Ultimate Fishing Simulator, fish bite like crazy!"
Georifters (May 29): "Team up with or against your friends to punch portals, twist tunnels, flip lasers, and steal the ground from under each other using a unique arsenal of weapons and abilities in this ground busting adventure."
Bug Fables: The Everlasting Sapling (May 29): "Bug Fables is an adventure RPG following three heroes, Vi, Kabbu, and Leif, as they embark on an epic quest in Bugaria in search of treasure and immortality!"
Little Misfortune (May 29): "Little Misfortune is an interactive story, focused on exploration and characters, both sweet and dark, where your choices have consequences."
The Last Scape (May 29): "Glide through a vast, open-world, alpine scape in the search of an answer as to why this is your only memory."
More details and screenshots for all titles can be found at Xbox Wire. Also, don't forget to check out our Pure Xbox roundup of all the games announced for May 2020 so far! Is there anything you're particularly looking forward to in this list? Let us know in the comments below.