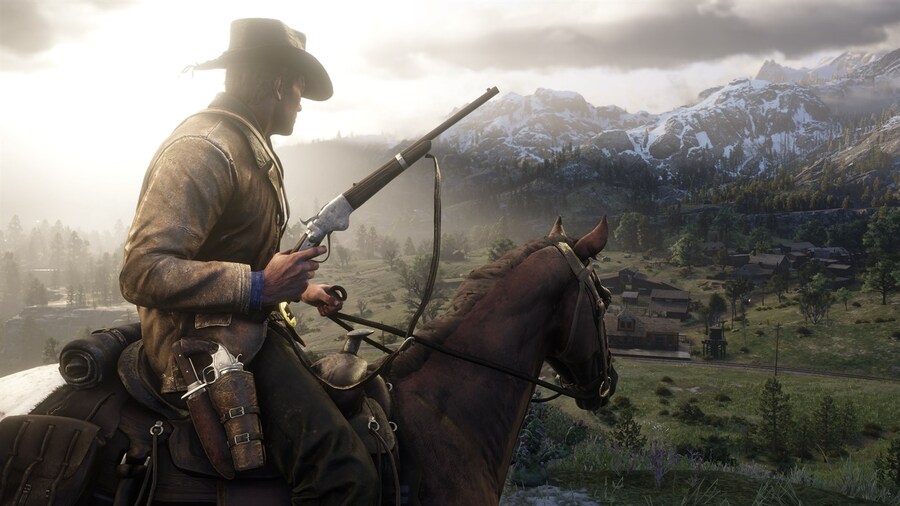 It's been a busy week for Xbox! We've seen a lot of Xbox Series X news dropping over the past few days, but now it's time to get back to playing some Xbox One games. We're spoilt for choice this weekend with some major new Xbox Game Pass additions, four Free Play Days titles, lots of great Xbox Live sales and much more. Here's what we're playing over the next couple of days:
Fraser Gilbert, News Editor
Red Dead Redemption 2 was added to Xbox Game Pass earlier this week, and while I actually already own it, I've had issues getting it to work because of a semi-broken disc drive. I'll definitely be spending some more time with the game this weekend as a result, and I've never actually dipped into Red Dead Online, so I might take my first steps into that massive world as well.
Elsewhere, I'm still working on Deliver Us The Moon on Xbox Game Pass, which is becoming one of my favourite games in recent memory, and I'm also making more progress in Crash Team Racing Nitro Fueled. And of course, I'll still be playing my favourite footie game in eFootball PES 2020 throughout the weekend. Have a good one, folks!
Liam Doolan, News Reporter
I know I'm a little late, but this weekend I'll be celebrating May 4th in Star Wars Battlefront 2. It's been a while since I last played, so it was a surprise to see the inclusion of new heroes like BB-8 and villains like BB-9E and General Grievous. I'm also looking forward to trying out its final update and wielding Rey's yellow lightsaber.
When I'm not on the frontlines, I'll probably be checking out the new content that's been added to Star Wars Jedi: Fallen Order. Following the reveal of key art for the LEGO Star Wars: The Skywalker Saga earlier this week, I've now also got a strong desire to revisit some of the older entries in the series - so yes, even more, Star Wars for me over the next few days. May the Force be with you!
---
Which Xbox games will you be playing this weekend? Let us know in the comments.