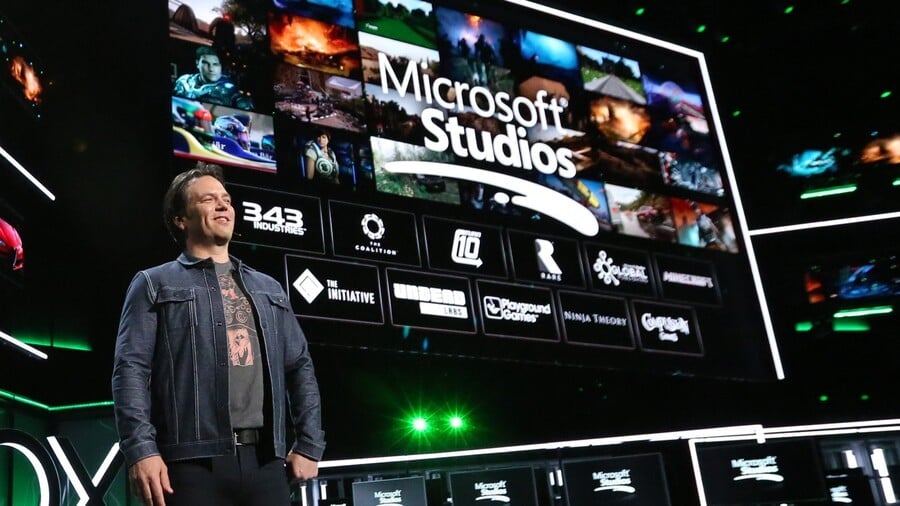 Microsoft released a heap of new information about Xbox Series X plans yesterday, including hints on what to expect from this week's first-look gameplay reveal, as well as an update on release dates for the system and highly-anticipated launch title Halo Infinite. As part of this, the company also confirmed that all 15 Xbox Game Studios teams are working on games for the console.
If you're unaware, Xbox Game Studios incorporates a lot of different teams, including many beloved developers such as Rare, The Coalition and Turn 10 Studios. Here's a full list:
343 Industries
Compulsion Games
Double Fine
inXile Entertainment
Mojang
Ninja Theory
Obsidian Entertainment
Playground Games
Rare
The Coalition
The Initiative
Turn 10 Studios
Undead Labs
World's Edge
Xbox Game Studios Publishing
Microsoft didn't talk more about what these companies are working on, although we already know about the likes of Halo Infinite from 343 Industries and Senua's Saga: Hellblade II from Ninja Theory. The company also mentioned Xbox Game Pass, suggesting that all of the above developers will be releasing their games via the service as well.
Which of these developers are you most looking forward to seeing Xbox Series X games from? Tell us below.
[source news.xbox.com]