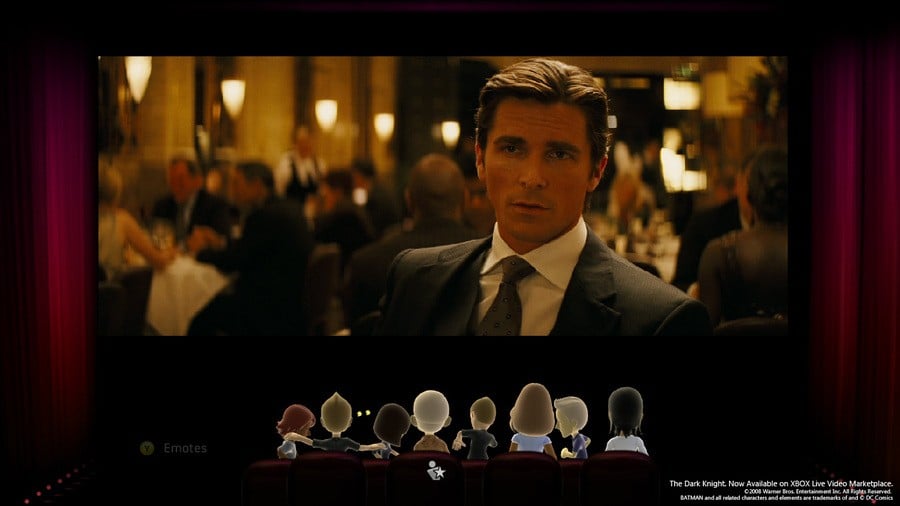 If you're a Netflix fan and you owned an Xbox 360 back in 2009, you'll probably remember Netflix Party mode. It was a feature that allowed you to enjoy the Netflix library simultaneously with your friends and family, putting everyone together in a virtual cinema room, complete with Xbox Avatars and emoticons. It proved highly popular, but was disappointingly removed just two years later in 2011.
For those couple of years though, it was a fantastic feature. You could make suggestions for movies and TV shows to watch together, and then enjoy them all at once without having to queue videos separately. Sure, it wasn't exactly like being in the same room together, but it was the closest thing anyone had to a virtual moviegoing experience on the Xbox 360. And like the similarily unique Xbox 360 title 1 Vs. 100, its legacy has thrived over the years.
Even now, people are still replicating that idea of getting together and enjoying Netflix as a group. There's actually a website called Netflix Party that claims to have over 1 million users at the time of writing, but it's not a console thing (it's a Google Chrome extension), and doesn't work in quite the same way.


So, what happened to Netflix Party on Xbox 360? It seems its demise was brought about due to the new Metro update that hit the system in 2011, with Microsoft admitting in a statement to Kotaku that the "new app platform" couldn't support the mode, and so the feature had been removed:
"The new app platform on Xbox does not support the video party mode feature at this time, so it will not be available in any existing app partners that have updated their app and any of the new Xbox app partners."
There were other issues that might have caused a few headaches as well though. Not all of the Netflix library was available to view via the feature, and former Netflix Vice President of Marketing Steve Swasey suggested in a 2009 interview with Engadget that some studios weren't willing to license their content for use with Party mode, perhaps hinting that it wasn't as simple to implement as it appeared.
Ultimately, whatever the reason for its demise, we're still longing for its return almost a decade later. It remains to be seen whether Microsoft and Netflix will ever work on a similar feature again, but we're hopeful we'll be gathering together once more in virtual cinemas during the next generation of Xbox.
Do you remember Netflix Party mode on Xbox 360? Share your stories in the comments.