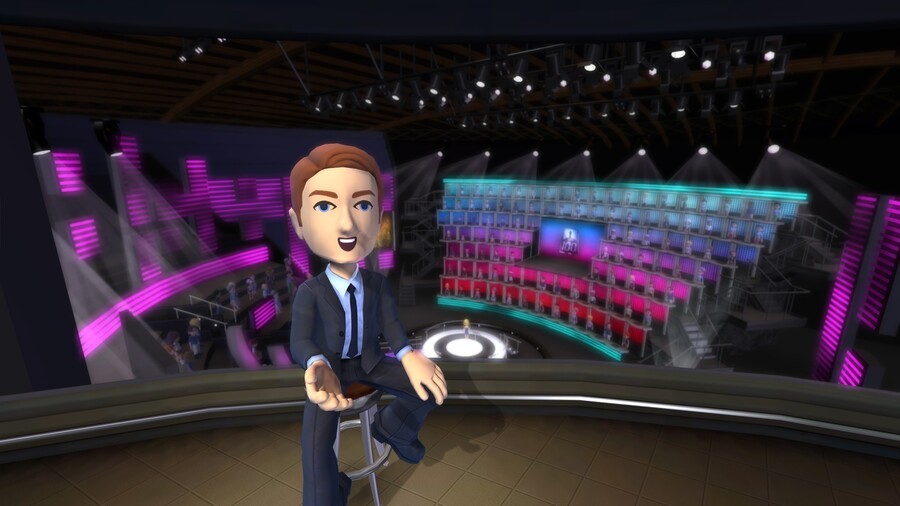 If you owned an Xbox 360 back in 2009 or 2010, it's very likely you were able to experience the MMO game show 1 vs. 100 on Xbox Live. It ceased production pretty quickly -- it didn't last beyond July 2010 -- but people are still talking about it today, and some fans think now is the perfect time to bring it back.
In case you're unaware, 1 vs. 100 Live was a game in which 101 Xbox Live users would play together, with one randomly selected player chosen to compete against a "Mob" of the rest. The gameplay saw everyone attempting to answer questions, with "The One" attempting to eliminate "The Mob" along the way.
As you can see in the tweets above (and their comments), some 1 Vs. 100 fans (including PR Lead at Riot Games Jacqui Collins and VP of Games at Disney John Drake) have begun clamouring for the game's return once more due to the coronavirus-inspired lack of social interaction we're facing right now. 1 vs. 100 did a great job of bringing everyone together all at once due to its live nature, scheduled two-hour runtimes and generous array of prizes, and remember -- this was still in the early days of Xbox Live Parties.
Back in December, Head of Xbox Phil Spencer actually commented (thanks Stevivor) on 1 vs. 100 and discussed a possible return, exclaiming that "we should do it again". Unfortunately, he also went on to indicate the IP is obviously owned by a game show company, hence the problem, but also hinted the team would love to do something similar, possibly even with Mixer integration:
"We're out there kind of looking at ideas and talking to teams. Because I think that was one of those ideas — and it's a cliche, almost — that might've been a little ahead of its time."
Do you remember 1 Vs. 100? Give us your memories, vote in our poll, and let us know whether you think now is the perfect time to bring it back for Xbox Live.
[source twitter.com, via answers.microsoft.com, stevivor.com]