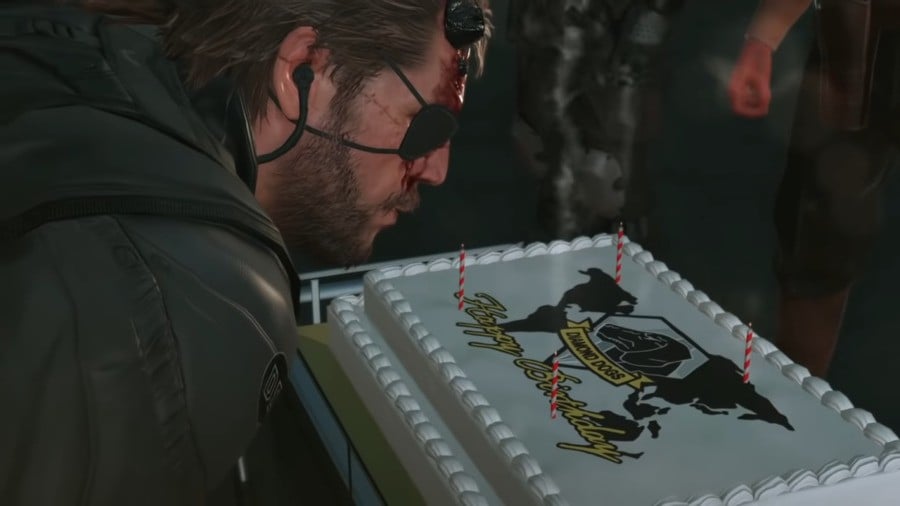 For everyone celebrating Easter this weekend, we hope you're having a great few days! To celebrate, we've put together a small selection of classic Xbox One Easter Eggs that we think are some of the best on the system. Enjoy!
Just Cause 4 - Take On Me
There's a location in Just Cause 4 inspired by the 80s hit, 'Take On Me' by a-ha. The song plays when you enter the room, and the game's visuals subsequently alter to match the comic-inspired look of the original music video.
Dying Light - Super Mario Bros. World 1-1
In the Old Town of Dying Light, there's a chimney complete with a green pipe. It's actually a portal to a 3D recreation of the first level from Super Mario Bros. and even features a hidden block!
Ryse: Son of Rome - The Streaker
There are lots of Easter Eggs in Ryse: Son of Rome, but this one is the rarest. It only happens occasionally in multiplayer, and features a naked man (covered by two black bars) running across the arena.
Halo: The Master Chief Collection (Halo 4) - Conan O'Brien & Andy Richter
TV funny men Conan O'Brien and Andy Richter recorded exclusive dialogue for Halo 4, appearing as sarcastic marines in the final game. The recording process was documented for Conan's talkshow.
Voodoo Vince: Remastered - Phil Spencer
In the remastered version of Voodoo Vince for Xbox One, the game appears to take a lighthearted shot at Xbox Head Phil Spencer, suggesting that he should have greenlit a sequel for the game.
Metal Gear Solid V: The Phantom Pain - Birthday Celebration
If you play Metal Gear Solid V: The Phantom Pain on your birthday (the game asks you to set your date of birth ahead of time), Snake is presented with a surprise birthday celebration. And the cake isn't a lie!
Tom Clancy's The Division - Breaking Bad
While they aren't referred to by their official names, Walter White and Jesse Pinkman can be identified via the ECHO system in The Division. White is described as a chemistry teacher and having operated a car wash.
Gears of War 4 - Dom's Toms
In Act 2 of the Gears of War 4 campaign, there's a section in which you fight in a greenhouse. Destroy all the tomatoes in there, and Marcus will launch into a foul-mouthed rant about how you've destroyed Dominic Santiago's tomatoes.
Warning: This is an expletive-ridden Easter Egg!
What are the best Easter Eggs you've seen on Xbox One? Share your favourites in the comments.