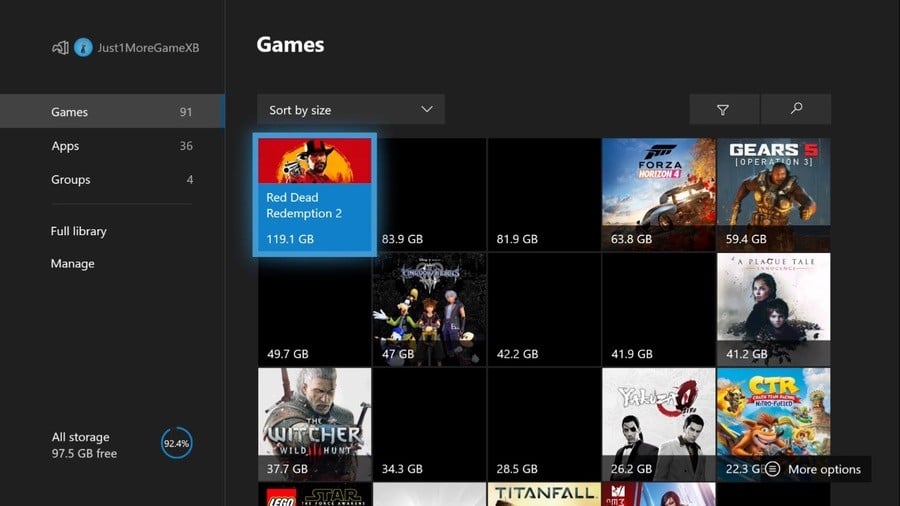 When you go to the "My Games and Apps" page on your Xbox One, the console typically populates every game tile with the correct artwork. But in recent weeks, we've been noticing some of these tiles going blank, with everything from a refresh to a full system reboot failing to solve the issue.
If you've been experiencing this as well, you're not alone. Lots of Xbox Insiders have been reporting this issue in recent weeks, and according to various release notes, Microsoft still doesn't necessarily know what the problem is:
Users have reported seeing black tiles instead of game artwork when browsing their collection. Note: We are still investigating the issue, please report the issue again from the console if you have done so with a prior update and are still seeing this behaviour.
Other issues that Xbox One owners have been experiencing relate to issues with the Friends tab, "trial" tags appearing next to certain games, and DVR recording problems. Rest assured Xbox is working on these, but if you're getting issues (and you're an Xbox Insider), it's still worth reporting them if you can.
Have you noticed game titles disappearing on Xbox One? Let us know in the comments.
[source news.xbox.com]