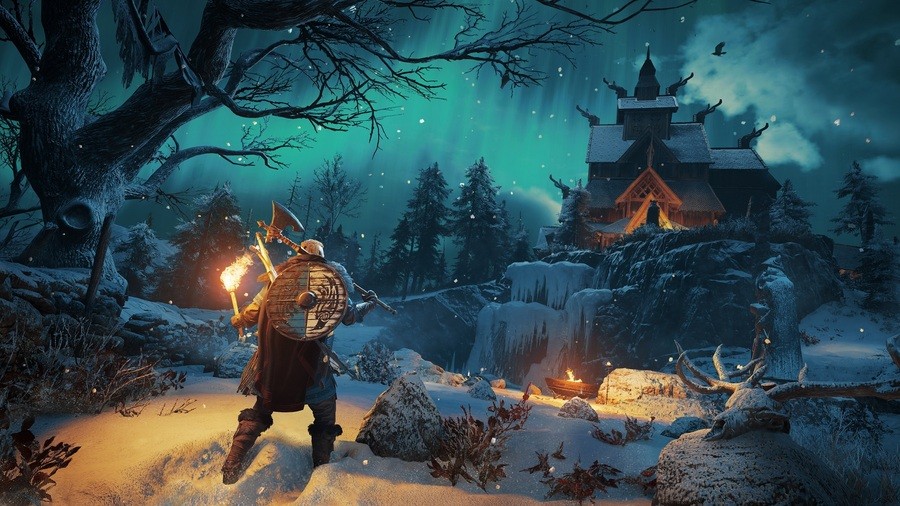 Ubisoft has confirmed that Assassin's Creed Valhalla will run at 4K with HDR colours on Xbox Series X (thanks Windows Central). This was also teased at the end of the Cinematic World Premiere Trailer released earlier today, which indicated the game is a 4K Ultra HD enhanced title.
The news isn't particularly surprising - Assassin's Creed Origins and Assassin's Creed Odyssey are classed as 4K Ultra HD and HDR enhanced games on Xbox One X, although both run at dynamic resolutions. The main question we have is what frame rate the game will support on the powerful next-gen system, which hasn't been confirmed as of yet.
Fortunately, we don't have too long to wait to see footage of the game in action. Assassin's Creed Valhalla is getting an Xbox Series X gameplay trailer reveal during next week's Inside Xbox, so we're hoping we'll find out more about how well it runs on the system in just a few days' time.
What do you think the frame rate will be for Assassin's Creed Valhalla in 4K on Xbox Series X? Tell us below.
[source youtube.com, via windowscentral.com]