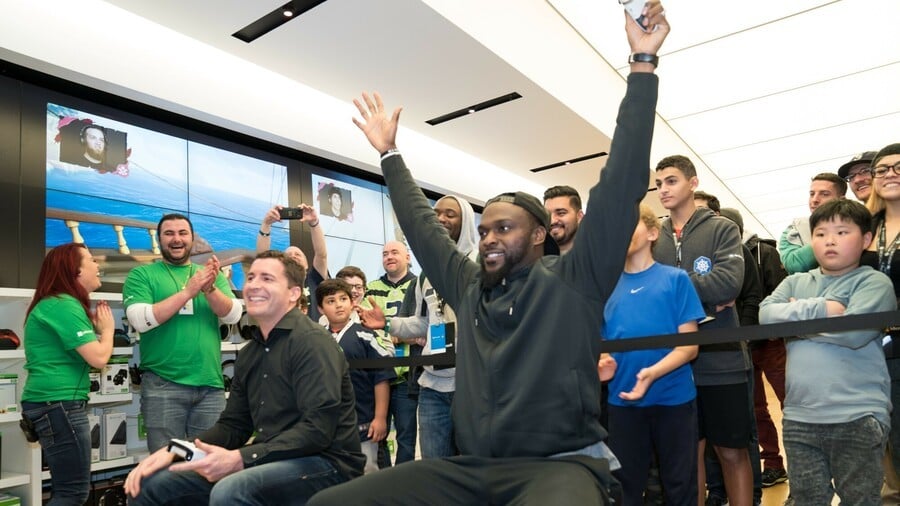 Update: (Fri 20th Mar, 2020 23:43 GMT): It seems Microsoft can't confirm all Xbox One games will be compatible on Xbox Series X just yet. Over on the Xbox Twitter page, the company has clarified it's spent "over 100k hours" testing games from across all three generations of Xbox, and notes that "thousands" of games will be available at launch. Here's the corrected tweet below:
Original Article: (Fri 20th Mar, 2020 13:15 GMT) We've known for a while now that Xbox Series X is set to focus heavily on backwards compatibility, and will support all previously released backwards compatible titles for Xbox 360 and the original Xbox. Microsoft has talked a little about Xbox One support as well, but now, commenting via Twitter, the company has confirmed that "all Xbox One games" will work on Xbox Series X. That's a lot of games.
You can see the tweet for yourself below, and it's not the only one -- the Xbox Twitter account responded with something similar to another user on the platform. It also reiterated that you can "connect your existing external USB hard drive to Xbox Series X and your entire library is instantly accessible."
https://twitter.com/Xbox/status/1240691817361764356
We pretty much knew this might be the case, but to see it confirmed in black and white is very exciting. What it means for games with complicated peripherals (Kinect, anyone?) is anyone's guess, but ultimately, it seems like every Xbox One game will be playable on Xbox Series X. Even the really terrible ones.
How interested are you in backwards compatibility? Vote in our poll and let us know in the comments.
[source twitter.com, via twitter.com]