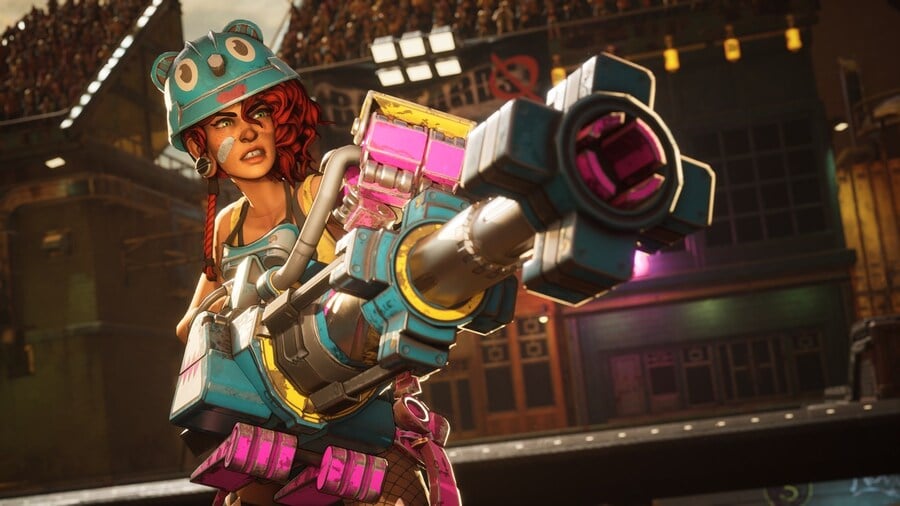 We've got a bunch of great Free Play Days titles to take advantage of this weekend, but what's happening next week? Well, it's a pretty busy one in terms of releases compared to what we've seen recently, so let's round everything up courtesy of Major Nelson over at Xbox Wire.
Freedom Finger (March 24) is a "music driven, side-scrolling shooter that sends you blasting across 40 levels of crazy cartoon action."
Moons of Madness (March 24) is a "first-person, story-driven cosmic horror game where the scientific exploration of Mars meets the supernatural dread of Lovecraft."
Bleeding Edge (March 24): "Grab your team and tear it up in Bleeding Edge, an electrifying online brawler where every fighter comes mechanically enhanced for mayhem!"
Element Space (March 24): "Assemble an elite crew and make allies to combat a shadowy
organization threatening the future of humanity."
Wartile (March 24): "Experience a living, breathing tabletop video game that invites the player into a miniature universe full of small adventures set in beautifully handcrafted diorama battle boards inspired by Norse mythology to honor the Vikings!"
Deep Sky Derelicts: Definitive Edition (March 24): "Experience Deep Sky Derelicts in its
definitive edition, which brings together the base game and its two DLC, New Prospects and Station Life."
Duck Souls+ (March 25): "A fast-paced, action platformer about a little duck with an incredible skill to dash and a mission: find all the eggs to save his species."
Ara Fell: Enhanced Edition (March 26): "Ara Fell: Enhanced Edition combines the best parts
of 16-bit, Japanese-style roleplaying games with the best parts of western RPGs"
Mekorama (March 26): "Guide the adorable robot "B" to safety after he
crash lands on a strange cubic planet."
Bears Can't Drift (March 27): "Put your paw to the floor and power slide between the pines
as you face-off against up to three friends in split-screen multiplayer."
Bite the Bullet (March 27): "Run, Gun and Eat your way through this roguelite RPG
shooter."
One Piece: Pirate Warriors 4 (March 27): "Experience awesome One Piece action
lifted straight from the anime!"
Inops (March 27): "Dive into the wondrous world of Inops, a 2D puzzle-based
side-scrolling adventure of dark and light."
Children of Zodiarcs (March 27): "A story-driven, tactical RPG set in the fantasy realm of
Lumus, a world divided by affluence and poverty."
[source news.xbox.com]