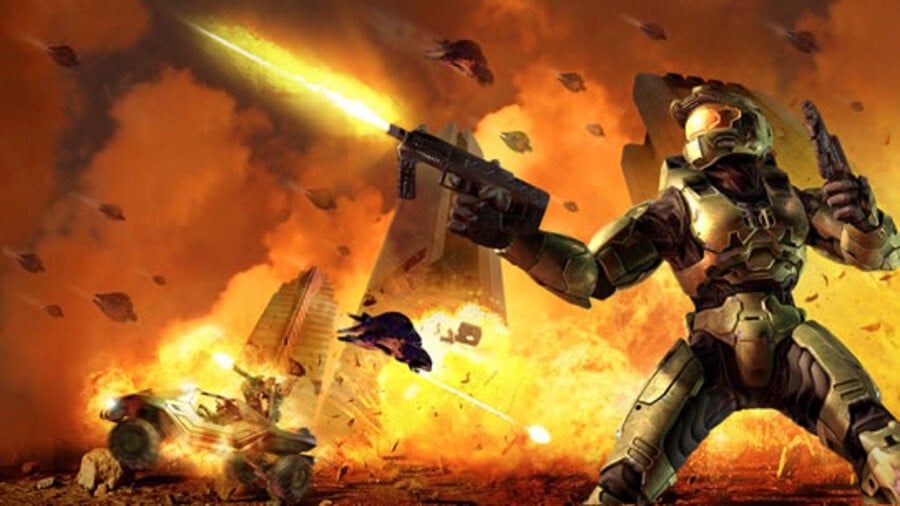 Don't get us wrong, we appreciate the fact The Master Chief Collection is now accessible to more fans than ever before, but 343's roll out of the PC version seems like it could take some time. Head over to Steam or any forum celebrating the series and you'll likely see at least a few posts about how long it's taken to release Halo: Combat Evolved Anniversary. The first game was added a just few weeks ago on PC, and the collection went live in December.
If you're growing impatient, the good news is 343 Industries has confirmed in a forum post on Halo Waypoint that the next game Halo 2 (including Halo 2: Anniversary) is aiming to go into public "flight" – the developer's term for testing – before the end of this month. It'll also include content for Halo: Reach Forge & Theater on PC, and "potentially" some Reach audio fixes. In saying this, these fixes are "still in progress" so they "may or may not" be available in the next series of flights. Additionally, all content and dates could change:
As a reminder, flighting is a way for us to get early access builds out to our Halo Insiders before they reach the public. Often things are rough around the edges and truly represent a work-in-progress. Building these games is a process and things can change. All of the content listed above may change and so may the timing, but if all goes well, we are targeting our next public flight for the end of March.
Flights were meant to begin earlier this year in January, but ended up getting pushed back to February. As 343 puts it, "things happen" in development. If you want to participate in future flights and experience work-in-progress content, sign up to the Halo Insider Programmer.
Have you been playing this collection on PC since it was released? Are you looking forward to return of Halo 2 on computer after many years? Let us know what you'll be dual-wielding in the comments below.
[source pcgamer.com]