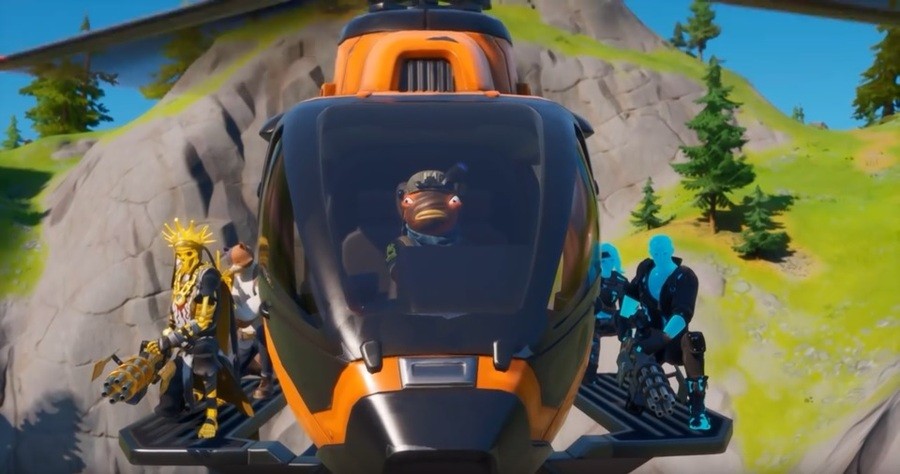 Get to da Choppa! Fortnite has added a new vehicle for the first time in a year, and yes -- it's a helicopter. But unlike the X-4 Stormwing, which suffered from a lack of balance back in Chapter 1: Season 7, there aren't any vehicle-mounted weapons to take advantage of, and the helicopter can also support a full squad of four.
So far, players seem to be enjoying the new vehicle, which can be found at specific helipads on the map, including Pleasant Park's football pitch (thanks Eurogamer). You can see a trailer for the new addition below:
The game's most recent v12.20 update also adds various other new features, including the long-awaited ability to create locker presets. This means you can mix-and-match with your collection of skins, emotes and more without having to keep swapping them out individually.
There are loads of other map changes and bug fixes in the update as well. Epic Games hasn't rolled out the latest patch notes yet, but you'll find them here when they go live.
Have you tried out the new helicopters in Fortnite? Tell us how you're finding them in the comments.
[source twitter.com, via eurogamer.net]