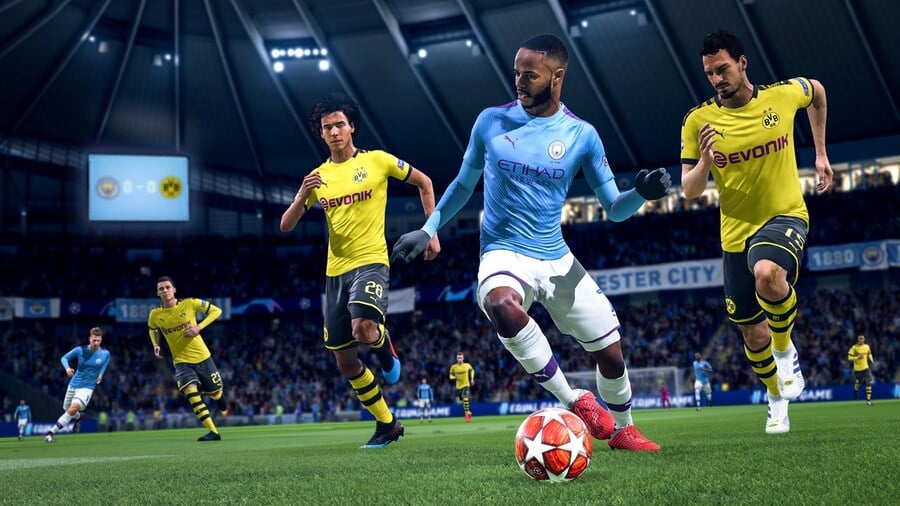 If you're a football (soccer) fan in the UK, you probably already know about this. For everyone else, this is #UltimateQuaranTeam — a major online FIFA 20 tournament featuring participants from across the world of football, including Manchester City, AS Roma and AFC Ajax.
The tournament was originally arranged by UK League Two side Leyton Orient, who are using it to raise funds for two different charities (MIND and the COVID-19 Solidarity Response Fundraiser by WHO) over at JustGiving. 64 teams have selected representatives to take part in the first round, which began yesterday and has featured participants including footballers, YouTubers and pro gamers thus far.
The competition, which is taking place on PS4 (what's a PS4?), has been racking up a fair number of views in some cases, with the video below featuring a 10k audience so far, while 5k Walsall and Roma fans tuned in at 2pm earlier today on Twitch to watch a 2-1 upset in favour of the English side.
The tournament continues all the way until 3rd April, which is the date of the final. You can keep track of all the results over at Leyton Orient's Twitter page, and see if your team proves victorious in the FIFA 20 UltimateQuaranTeam. We think it's a pretty cool substitute for the real thing!
Are you keeping track of UltimateQuaranTeam? Tell us how your team is getting on in the comments below.
[source leytonorient.com, via twitter.com, youtu.be, justgiving.com]