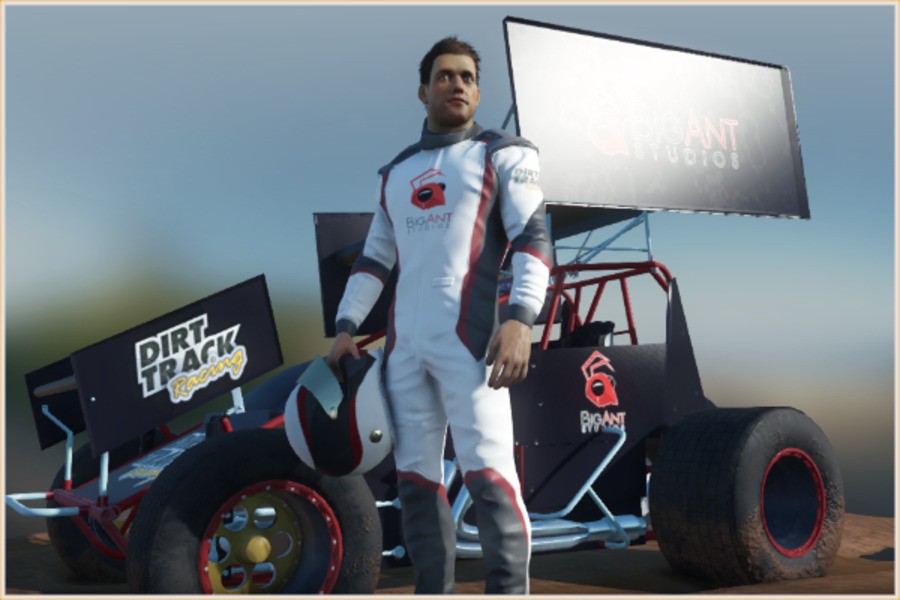 If you're a fan of motorsport, you may remember titles such as Sprint Cars: Road to Knoxville and Sprint Cars 2: Showdown at Eldora for PlayStation 2. Closer to home, World of Outlaws: Sprint Cars on Xbox 360 might have been on your radar. Well, Australian sporting specialists Big Ant (Don Bradman Cricket) developed all of those titles and are looking to get a dirt track racing game in production in the current generation.
They've launched a Kickstarter campaign for Big Ant Dirt Track Racing, with the hope of raising $266,000 to bring the game to life. The developer claims that the new game will be driven by the fans and will be a toolbox of customization, allowing gamers to modify equipment, venues, characters, and vehicles. A track editor will be included at the $266k base level, with things such as a "connected career" feature becoming available if they hit $510k. There's stretch goals running all the way up to the $1.5m mark, though those numbers may well be a pipe dream given that the campaign has only raised $21,000 of the base goal so far.
However, if the new game gets funded, it'll will be launching on Xbox One. So if you're into dirt racing, head on over to Kickstarter and check it out.