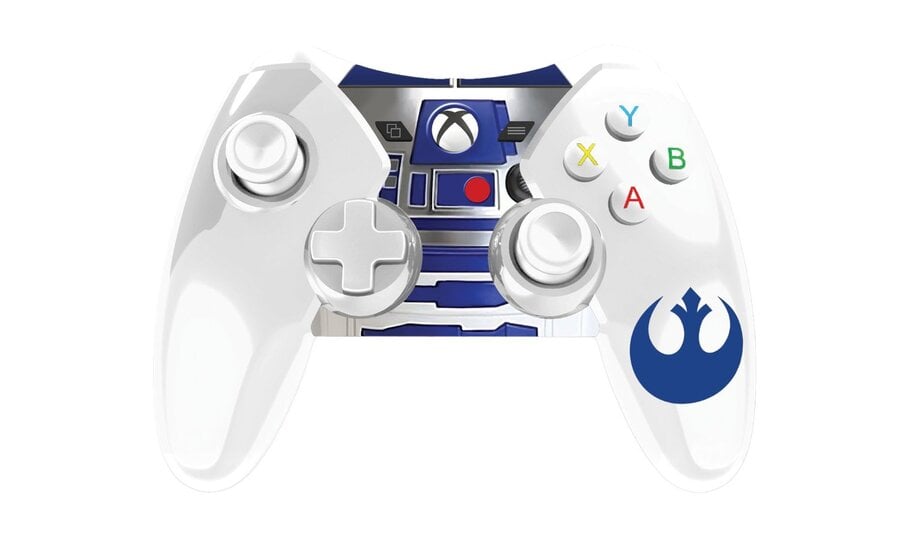 PowerA has announced that on April 30th, they'll release three officially licensed Star Wars-themed controllers for Xbox One in the US. We'd imagine that they'll reach the UK and Europe in due course.
R2D2, Stormtrooper, and Darth Vader designs are available, but the (wireless) force is weak with these ones. Indeed, all three are wired controllers. You get 9.8ft of cord with each one, but at $49.99 a pop, these might be a bit of a hard sell for PowerA.
The new units are available to preorder from your regular outlets, and will be released on April 30th.