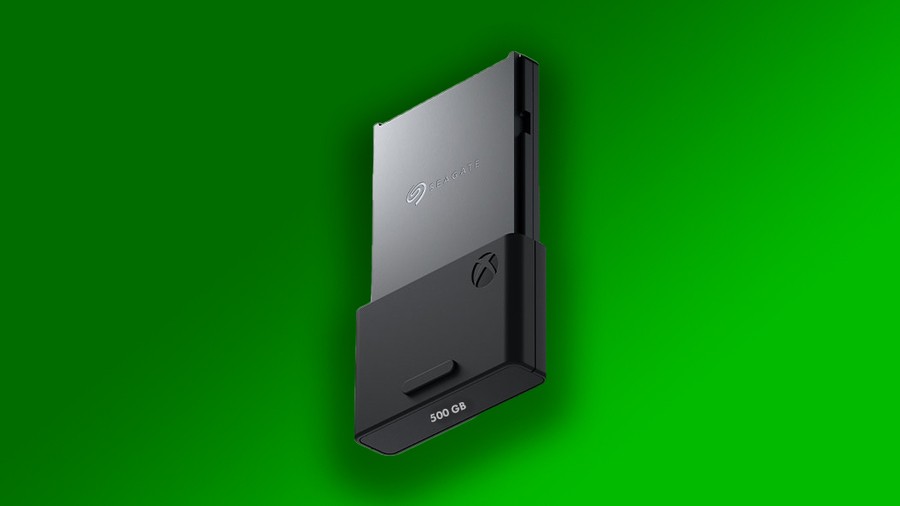 When is a cheaper 512GB Xbox Series X and Series S Expansion Card getting a release? Currently, the 1TB Seagate Storage Expansion SSD Card card packs a hefty sum. However, it seems a cheaper and smaller model may be on the way.
Reports have surfaced online suggesting one is on the cards and could be arriving as early as November of this year. Of course, none of this has been officially confirmed, but let's dig into what we know so far.
What Is An Xbox Series X|S Storage Expansion Card?
The storage expansion card is an accessory that simply clicks into the back of your Xbox Series X or Xbox Series S console. It's straightforward to use and is as easy as it sounds. Currently, there's only a 1TB expansion card available from Seagate, which retails at £219.99 / $219.99.
As owners of one since the Xbox Series X|S launch, we can't express enough just how easy it is to use, seamlessly blending your entire storage between the internal and external hard drive. Of course, it's costly though.
When Is The Xbox Series X|S 512GB Storage Expansion Card Expected To Arrive?
According to a recent report from XboxSquad, Seagate is preparing to launch a 512GB version of their Xbox Series X|S storage expansion card on November 14. The information was allegedly delivered in the form of some internal documents from wholesale retailer Innelec.
It was later also spotted on the French retailer Micromania's website (but has since been removed), adding further credibility that a new iteration of the storage expansion card is on the way.
Windows Gaming Central also shared images of the promotional material appearing in U.S. retailers, suggesting a release date could be imminent.
How Much Will The Xbox Series X|S 512GB Storage Expansion Card Cost?
As per the previous report from XboxSquad, the listings suggest the 512GB Seagate storage card will retail for €154.99, according to the Micromania listing. This would put its price just above the halfway mark of the 1TB iteration.
While there's been reports of promotional material in the wild, all have failed to pinpoint an estimated price point.
Are There Any Xbox Series X|S SSD Storage Alternatives?
The most obvious alternative is the 1TB Seagate Storage Expansion SSD Card, which is widely available now. It retails at £219.99 / $219.99 but is commonly found dropping to known prices such as £179.99 / $179.99. If this SSD isn't big enough for you, then we think it will only be a matter of time until Microsoft and Seagate release an Xbox Series X|S 2TB SSD Expansion Card.
If this is still too expensive for you, there are some other alternatives - but they can't run next-gen games.
Here are a few known external SSD alternatives for running Xbox One games (and storing Series X|S games).
Are you looking to expand your Xbox Series X|S storage? Let us know in the comments below.