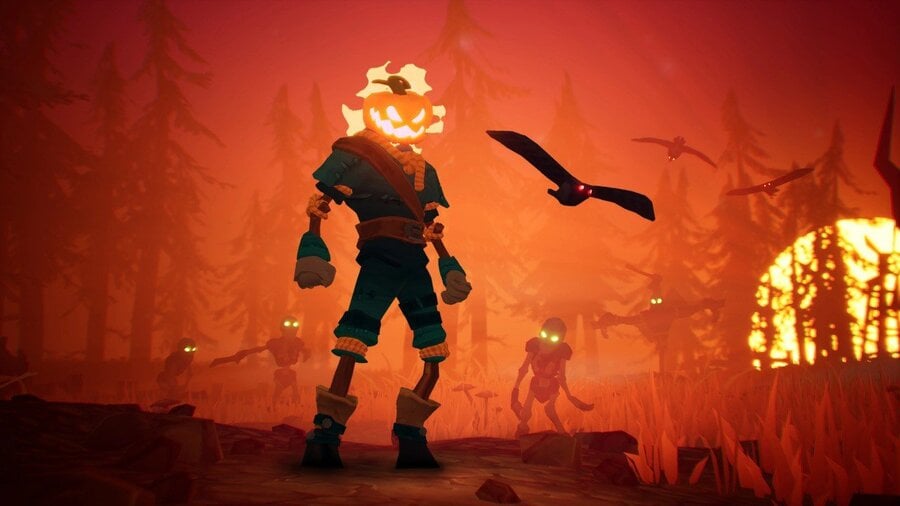 Are we all ready for a spooky weekend? Halloween is finally upon us, and so is a wealth of new titles to dive into. Outside of new Xbox Game Pass titles, Free Play Days and the several sales taking place, we also have huge new AAA releases such as Marvel's Guardians of the Galaxy and Riders Republic to enjoy.
Here's what we're jumping into over the next few days:
Fraser Gilbert, News Editor
I think I'm going to spend quite a bit of my weekend playing Back 4 Blood once again, which is definitely becoming a go-to multiplayer title for me at the moment. Another game I can't stop playing right now is EA's NHL 22, which isn't the biggest step up from NHL 21, but I've started a new Be a Pro career as a goalie which is always fun.
We've had a bunch of new Xbox Game Pass additions over the past few days as well, and I'm definitely going to be playing some of those. The Forgotten City is probably my most anticipated. Oh, and I finally tried Hades with Xbox Cloud Gaming earlier this week, and it's convinced me to download the game to my console. So much fun!
Have a great weekend, everyone.
Daniel Hollis, News Reporter
I'm actually stepping away from gaming a little bit this weekend and instead will be having a horror movie marathon with my partner. We have a huge list of films to dive into, starting with a showing at our local cinema for Edgar Wright's latest movie, Last Night in Soho. Over the weekend we'll be diving into foreign delights such as Train to Busan, along with more widely known classics such as Child's Play and The Exorcist.
Going back to gaming, I'll be checking out Moonglow Bay on Xbox Game Pass mainly, along with the upcoming platformer Demon Turf, which I can't wait to talk about next week.
Finally, Animal Crossing: New Horizons is calling to me with its Halloween celebrations, along with some fun multiplayer matches on Mario Party Superstars. It's a busy weekend!
Have a spooky one, folks.
What Xbox games are you playing this weekend? Let us know down in the comments below.