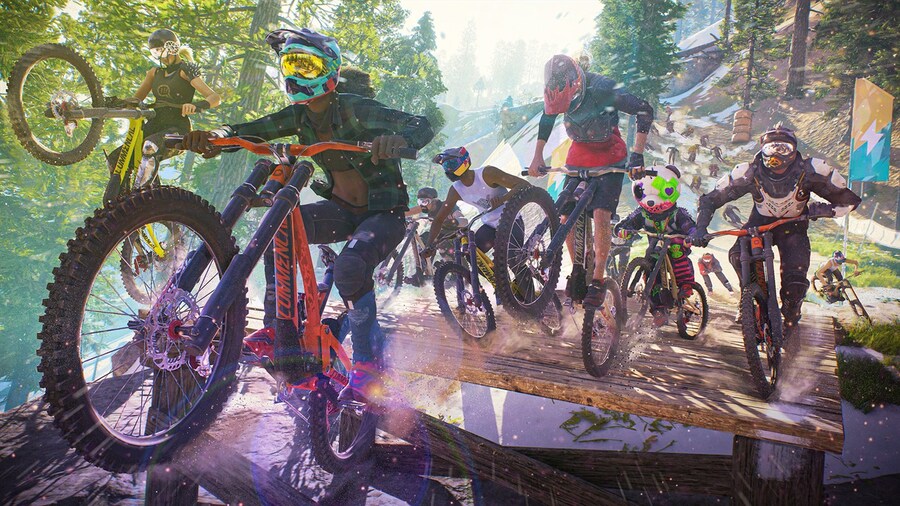 Welcome to the weekend! As usual, there are loads of new games to try on Xbox this weekend, including a bunch of recent Game Pass additions, three Free Play Days titles, and don't forget the Riders Republic Free Trial Week!
Here's what we're jumping into over the next few days:
Fraser Gilbert, News Editor
There are a few games I'm hoping to get stuck into this weekend. Firstly, on the Xbox Game Pass front, I'm eager to give new additions Into The Pit and Echo Generation a try, as they both look like excellent additions to the service. I've still yet to properly delve into Psychonauts 2 either, so it's very much on my to-do list.
Aside from those games, I'm on the sports kick at the moment with FIFA 22 and NHL 22. Ultimate Team is just too stressful for me to enjoy these days, but I'm slowly working my way through the player career modes in each title, and I'm having plenty of fun! It's been a pretty good year for sports games all things considered.
Oh, and I'm definitely going to be giving the Riders Republic Free Trial Week a try.
Have a good weekend everyone!
Daniel Hollis, News Reporter
It's time to get spooky this weekend with The Dark Pictures Anthology: House of Ashes. The last few entries have left me a little cold, but the reception to this one seems a lot more positive, so I'm hoping for a few good horror-fueled moments at least.
Additionally, I'll be wrapping up my emotional ride with Life is Strange: True Colors. I've managed to avoid all the spoilers up until this point and I'm so glad - it's been wonderful and heartbreaking.
Outside of the world of Xbox, I've taken the plunge and picked up Resident Evil 4 VR on my Oculus Quest 2 (gulp!). I'm terrible with VR, let alone horror games, so if I'm absent on Monday, you know why...
Have a good one, folks!
PJ O'Reilly, Freelance Contributor
Hello. This weekend I'm going to be quite busy with a few different bits and pieces but, if I do manage to eek out a little Xbox time for myself, I'll be continuing to hammer my head off the stiff competition in FIFA 22's online divisions. I've been trying my best to jump up the leagues but have only managed to make it to the seventh division so far. I need a revisit to the shooting tutorials I reckon.
Elsewhere, I'll also be trying out The Riftbreaker on Xbox Game Pass which, on paper at least, sounds right up my RTS street. Fingers crossed it's as good as it looks and sounds.
Have a good weekend whatever you're up to or playing!
What Xbox games are you playing this weekend? Let us know down in the comments below.