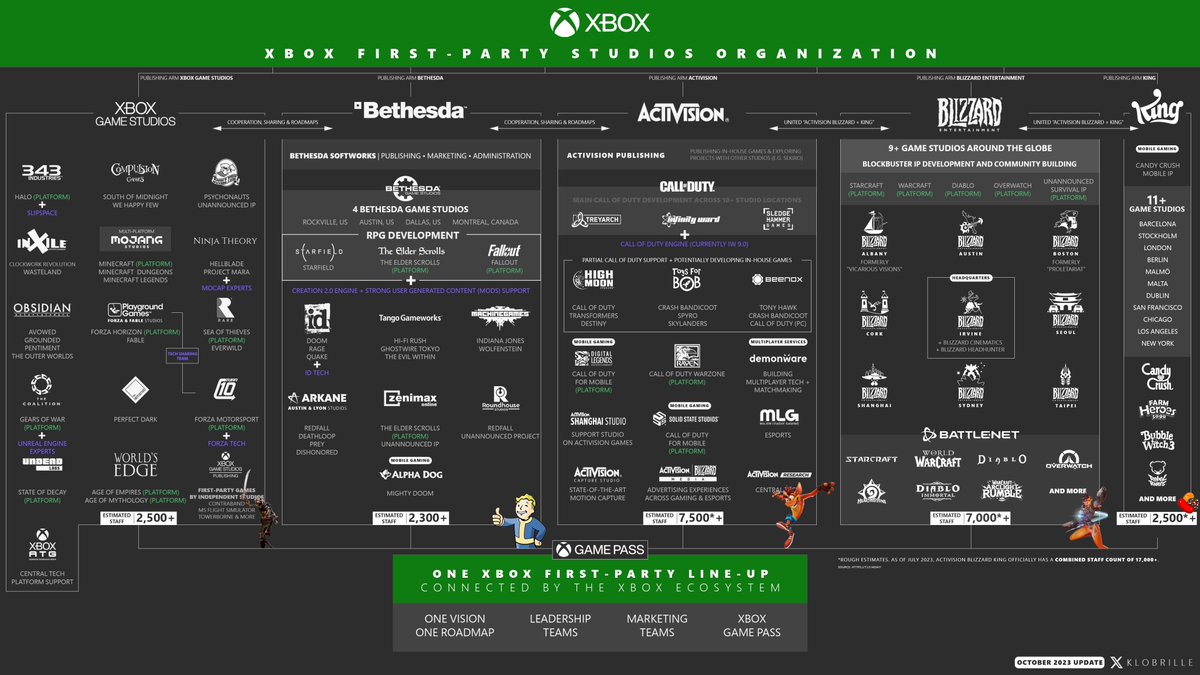 Activision Blizzard King is now officially part of the Xbox family, and that means the list of Microsoft-owned first-party studios has just grown in a massive way. If you thought it was impressive before, it's on a whole other level now!
Xbox fan and creative genius Klobrille has put together a fantastic look at the new "Xbox first-party organisation" over on Twitter, showing just how many developers are now officially working for Microsoft. You can check out the image in high quality up above, but don't forget to drop Klobrille a like and a follow down below as well:
It's fair to say that Phil Spencer and his team have a got a lot on their plate now, and Xbox is seemingly in a position to dominate with its first-party output over the coming years. It's going to be a fascinating future!
For now, it's still early days - with Microsoft already confirming that it'll take a little while to bring these franchises to Xbox Game Pass - but it won't be long before the company reaps the benefits of today's gigantic acquisition.