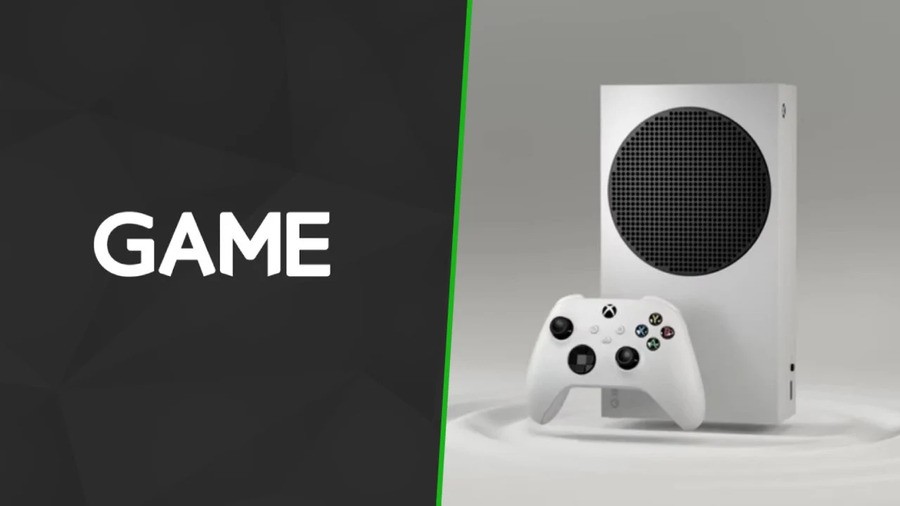 The UK retailer GAME is back with another trade-in offer for the Xbox Series S, and this time you're looking at getting one for as low as £44.99, and as low as £74.99 if you're willing to trade in an older Xbox One console.
From now until May 19th, you can get the following prices for the Series S when trading in an old console:
What Can I Trade In?
How Much Will I Pay?
PS4 500Gb Original
£99.99
PS4 1Tb Original
£94.99
PS4 500Gb Slim
£94.99
PS4 1Tb Slim
£84.99
PS4 Pro 1Tb
£44.99
Xbox One 500Gb Original
£139.99
Xbox One 1Tb Original
£129.99
Xbox One S 500Gb
£99.99
Xbox One S 1Tb
£99.99
Xbox One S 1Tb All-Digital
£99.99
Xbox One X 1Tb
£74.99
Nintendo Switch
£59.99

Nintendo Switch Lite
£99.99
This deal is only available in-store, and keep in mind you've only got a couple of weeks to take advantage.
You can read some of the terms and conditions below:
"Trade-in must be completed in the same transaction as purchase. Console must be in good working order, be of satisfactory quality and pass all relevant tests and security checks. Trade-in must come with an official controller, HDMI cable, power cable, controller charging cable (where applicable) and dock (where applicable). ID is required to trade in. A Game reward account is required to participate."
Interested in making use of this deal? Let us know down in the comments section below.