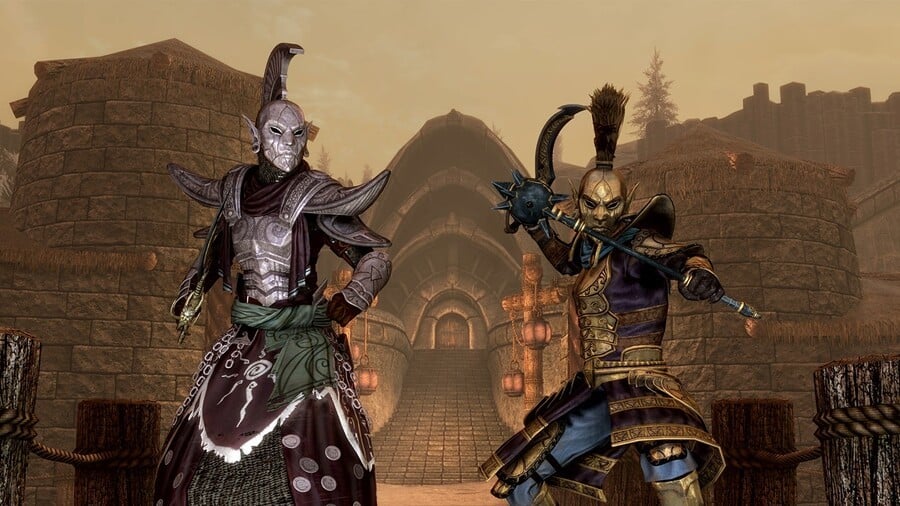 With the release of Skyrim Anniversary Edition now just a few days away on November 11th, Bethesda has finally given us some prices for the package, which isn't included for free with Xbox Game Pass.
Firstly though, what do you get? The Anniversary Edition of Skyrim is basically the Special Edition (currently available on Xbox One) with all previously released Creation Club content included as well.
"The Skyrim Anniversary Edition bundles together Skyrim Special Edition with every piece of Creation Club content released at the time of the Anniversary Edition's launch, including additional quests, armor and gameplay modes."
If you want to upgrade to the Anniversary Edition from the Special Edition, it'll cost you an MSRP of £15.99 / $19.99, or if you want to buy the game for the first time, the Anniversary Edition will cost you £47.99 / $49.99.
---
While the Anniversary Edition isn't free with Game Pass, Bethesda is still providing a free Xbox Series X and Xbox Series S upgrade for Skyrim Special Edition on November 11th, so you don't need the Anniversary Edition for that.
In addition, Special Edition owners will also be getting a few bits of Creation Club content for free on that date, such as the introduction of a Survival Mode and Fishing, so there's still plenty to look forward to there.
Ultimately, if you want the full package with all Creation Club content, you're going to want to pick up Skyrim Anniversary Edition. Otherwise, sticking with the Special Edition is the way to go.
They could have made this a bit less confusing.
Are you going to purchase the Skyrim Anniversary Edition? Let us know down in the comments.
[source elderscrolls.bethesda.net]