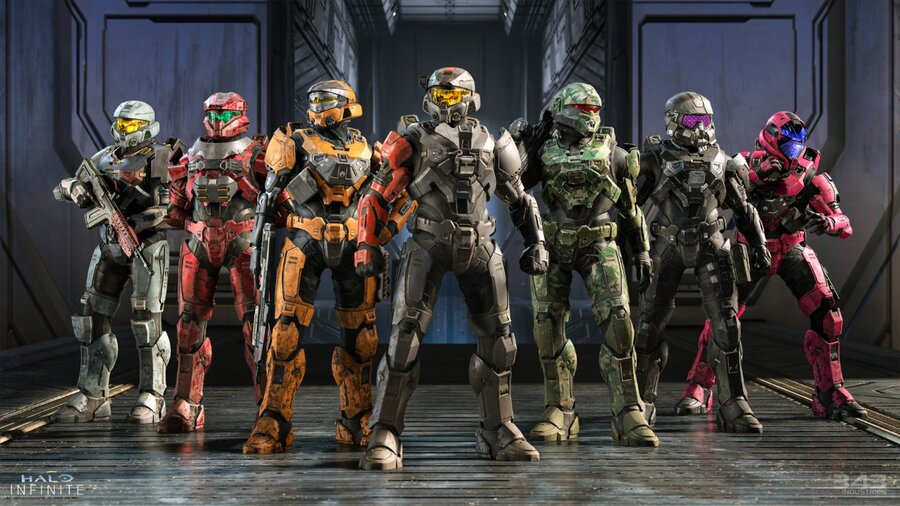 Round two of the second Halo Infinite multiplayer technical preview is taking place this weekend between October 1-3, and as previously mentioned, 343 will be opening it up to more players than ever before.
This time around it seems you won't even have to be an "Halo Insider" - instead, anyone with an Xbox can download this build from the Xbox Insider Hub right now. There is a cap on the number of players, but it's apparently a "pretty huge" amount.
In regards to PC access, 343's community director, Brian Jarrard, has mentioned how the team is currently working on a solution to allow more players to access the game via Steam.
Apart from access to Training Mode, Weapon Drills, Bot Arena and Social Arena, the second weekend of the preview will allow players to try out the 12v12 Big Team Battle mode:
"For the very first time, we're thrilled to welcome players from outside of 343's hallowed halls into the excitement of our new, updated, 12v12 Big Team Battle. As a note once more, BTB will only be available during the second weekend of testing, October 1-3."
Will you be participating in Halo Infinite's multiplayer technical preview this weekend? Tell us down below.
[source twitter.com]