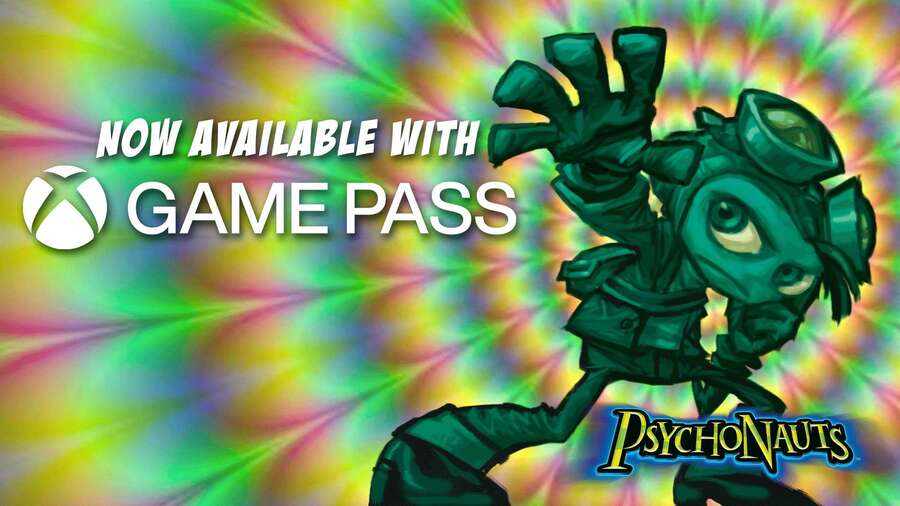 Head of Xbox Phil Spencer was a guest on the Xbox Twitch channel last night during a 90-minute long stream in which he played Destiny 2, joining in via audio chat from his Xbox Series S whilst on vacation.
The majority of the chat was centred around Destiny 2, but Spencer made a few comments about the industry and various other games, highlighting that he revisited Psychonauts recently and "was amazed" at how it holds up.
"I finished Psychonauts 1 again about a month ago, and I was amazed at how well that game holds up. It was so good."

"I had never actually finished the original Psychonauts — I'd played it, but I'd never finished it — and so I was like OK, before Psychonauts [2] is out, I want to understand the references to bacon and everything else..."
The original Psychonauts was added to Xbox Game Pass back in May, having first released in 2005 for the OG Xbox, and features Xbox One X enhancements which means Xbox One X and Series X players can take advantage of improved visuals.
Of course, the big focus right now is on the sequel, with Psychonauts 2 set to arrive on Xbox Game Pass at launch on August 25. Spencer says he has an early build of the game he can access, but he wants to wait until it's fully ready.
"I have a build of Psychonauts 2, but I was like no, I want to play the final build."
If you want to check out the rest of the 90-minute stream, you'll find it on the Xbox Twitch channel.
Have you gone back and revisited Psychonauts with Xbox Game Pass? Let us know in the comments below.
[source twitch.tv]