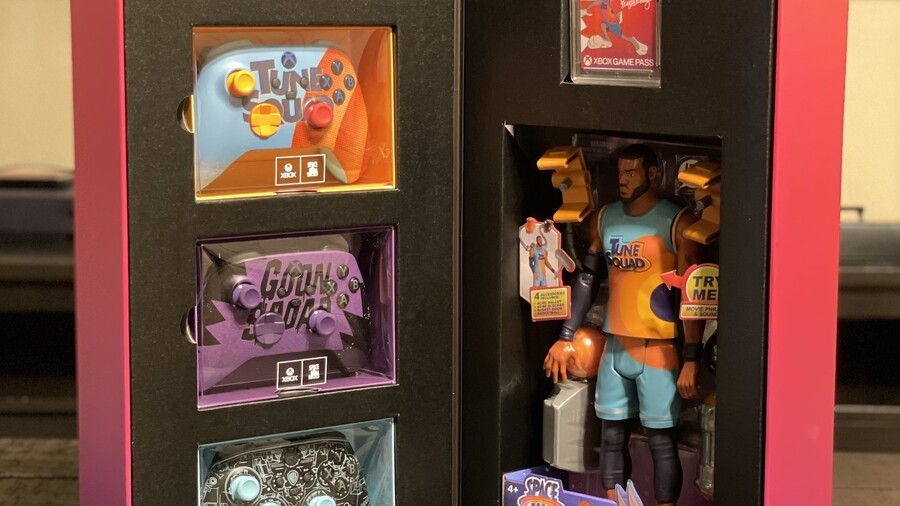 It might have slipped to the back of your mind that Xbox is releasing three Space Jam: A New Legacy controllers tomorrow, July 8, and Xbox has been sending them to influencers in an elaborate gift package over the past week.
The likes of Rand Al Thor 19 and RayNarvaezJr have been showing off their bundles on Twitter, which includes all three controllers along with a LeBron James action figure based on the upcoming movie. Here's a closer look:
As you can see, each package also features a unique Space Jam: A New Legacy Xbox Game Pass card containing a code for 12 months of Game Pass Ultimate, and it appears that only 1000 of these have been made.
For the rest of us, all three controllers will be available beginning tomorrow for the equivalent of $69.99 USD (while supplies last), although only the Tune Squad variant will be sold outside of North America.
Will you be picking up any of the new Space Jam controllers for Xbox this week? Tell us in the comments.