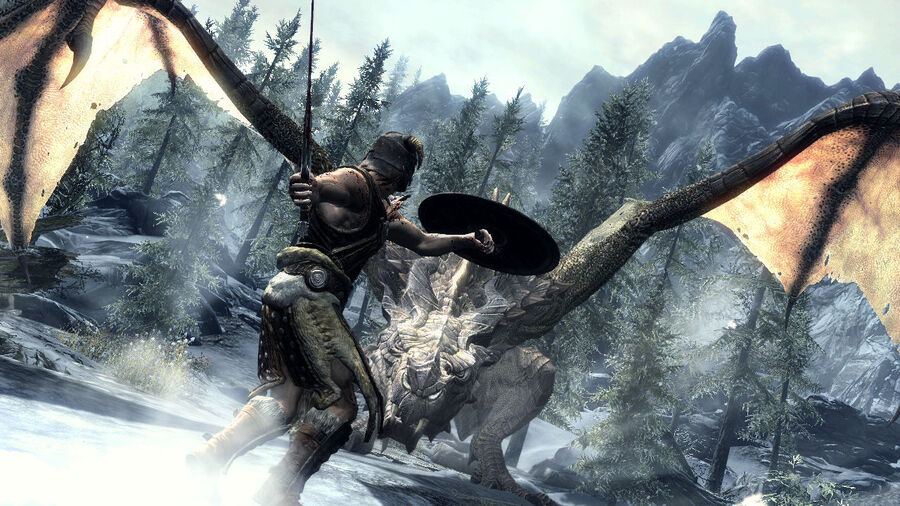 Over the past few days you may have seen news of games such as Super Mario 64 selling for $1.56million, and while not as impressive, an Xbox 360 copy of The Elder Scrolls V: Skyrim sold for $600 in the same auction.
Despite being developed for everything except the kitchen sink, the sealed Xbox 360 copy was clearly in demand. As reported by Axios, an auction over the weekend saw the game go for a whopping $600. Not only that, but Red Dead Redemption for Xbox 360 also went for $384. The pristine quality of both titles was said to be the reason why their prices were so high, but even so, those are some pretty dramatic fees.
Along with those titles and Super Mario 64, other classic games also went for a huge sum. The Legend of Zelda went for $870,000, while an original copy of Tomb Raider was sold for $144,000. Maybe someone should tell these buyers that they can play Skyrim on Xbox Game Pass? Heck, if they have an Xbox Series X or Series S they can even get a cheeky FPS Boost.
It's just another showcase of how the price of physical games is rising as they age. Our friends over at Nintendo Life highlighted how Nintendo 3DS games are beginning to skyrocket in price at the moment, and while that might not be specifically Xbox related, it is a testament to the larger issue retro game collectors are facing.
What's the most you've ever paid for a game? Let us know in the comments below.
[source axios.com]