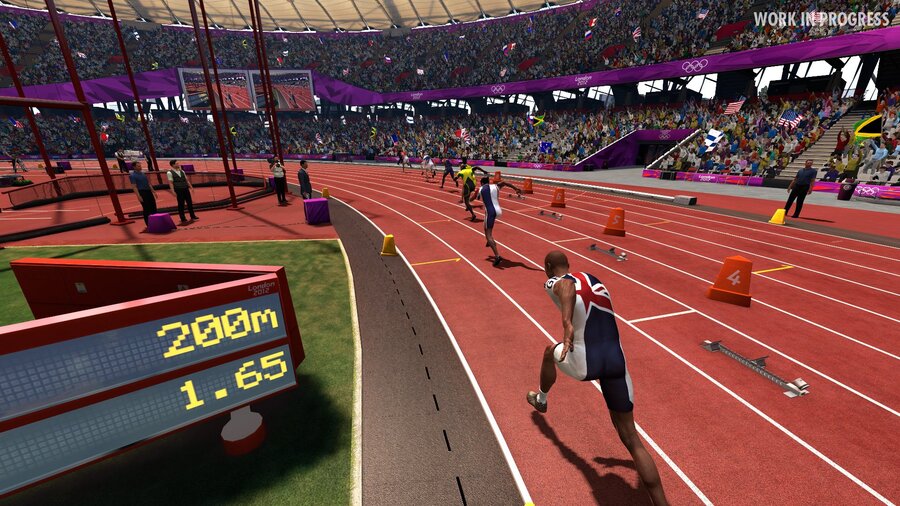 It's time for another round of Pick One! This week, to celebrate the start of the Tokyo 2020 Olympics, we thought we'd take a look at the short history of official Olympics games that have released for Xbox over the years.
The most recent, of course, is the game of Tokyo 2020, which is free to try with Xbox Free Play Days this weekend, and there have actually only been two other official Olympics titles on Xbox, with Athens 2004 being a PS2 console exclusive, and the 2016 Olympics not getting an official game at all (outside of the Mario & Sonic series).
Remember, you can only pick one!
Let's take a look at what we're working with:
Bejing 2008
Appearing on next gen consoles and PC for the first time, Beijing 2008 delivers an entertaining and immersive Olympic experience. The superior graphics capture the fine emotional detail of each event where a fraction of a second means the difference between winning and losing. The Innovative game mechanics challenge a player's time, speed and co-ordination.
London 2012: The Official Video Game
London 2012 The Official Video Game on Xbox 360 allows gamers to create their own moments of sporting history and fame by experiencing the thrill and adrenaline rush of the events and disciplines that were a part of the London 2012 Olympic Games. With over 30 events in which to claim gold, players can enjoy more gameplay variety than ever before, even taking the race for medals online by competing for personal and national glory with online leaderboards.
Olympic Games Tokyo 2020 - The Official Video Game
The Olympic Games are back, and this time it's your chance for glory! Whether you play with friends, family, or go for gold on the global leaderboards, this is a party game that anyone can pick up and enjoy! Choose between 18 fun-fueled sporting events—from Tennis and Football to the 100m, Basketball and Boxing—there's always a record to beat and a score to settle. Going for gold has never been this much fun!
Let us know which of these Xbox Olympics games is your favourite below.