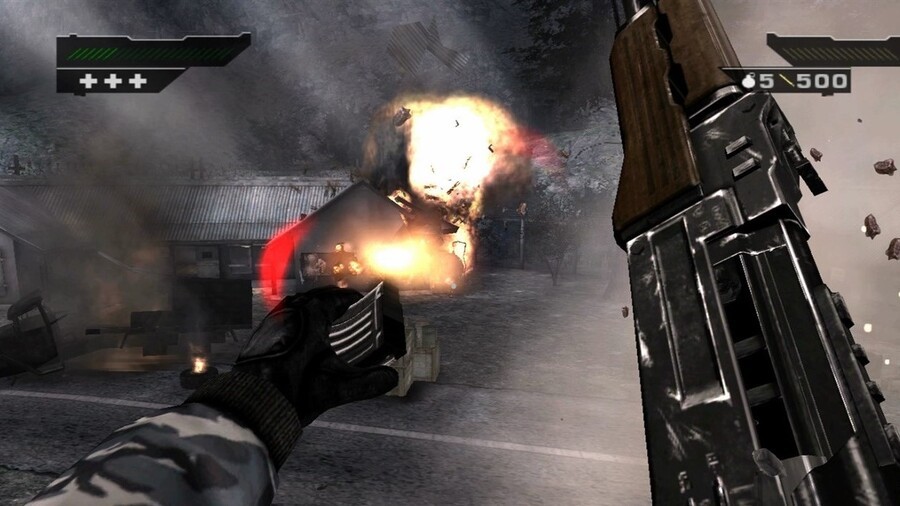 It's time for another round of Pick One! This week, we thought we'd take a look at the Xbox Game Pass library and pick out the five original Xbox games that are currently available via the service. Which is your favourite?
Remember, you can only pick one!
Let's take a look at what we're working with:
Black
Join the world's most brutal and enigmatic strike force. The BLACK™ tactical squad operates under the cloak of complete anonymity and deniability to protect the U.S. from threats foreign and domestic. It answers to no one, allowing it to carry out covert operations around the globe.
Fuzion Frenzy
Fuzion Frenzy® combines the continuous, frenetic action of a futuristic street sport with the action-packed fun of mini-games set in a dynamic 3-D urban environment. Six arenas and more than 45 mini-games provide plenty of competitive fun for up to four players.
Grabbed By The Ghoulies (Rare Replay Version)
Take on the role of Cooper, a kid on a mission to rescue his girlfriend, who has been "grabbed by the ghoulies." Venture through haunted and ominous Ghoulhaven Hall and battle it out with a variety of monsters, while trying to escape the many tricks, traps, and shocks along the way.
Psychonauts
This classic action/adventure platformer from acclaimed developers Double Fine Productions follows the story of a young psychic named Razputin. In his quest to join the Psychonauts--an elite group of international psychic secret agents--he breaks into their secret training facility: Whispering Rock Psychic Summer Camp. But this is no average psychic summer camp!
The Elder Scrolls III: Morrowind
The Elder Scrolls III: Morrowind is an epic, open-ended single-player game where you create and play any kind of character you can imagine. Your actions define your character, and your gameplay changes and evolves in response to your actions.
Let us know which of these original Xbox Game Pass games is your favourite below.