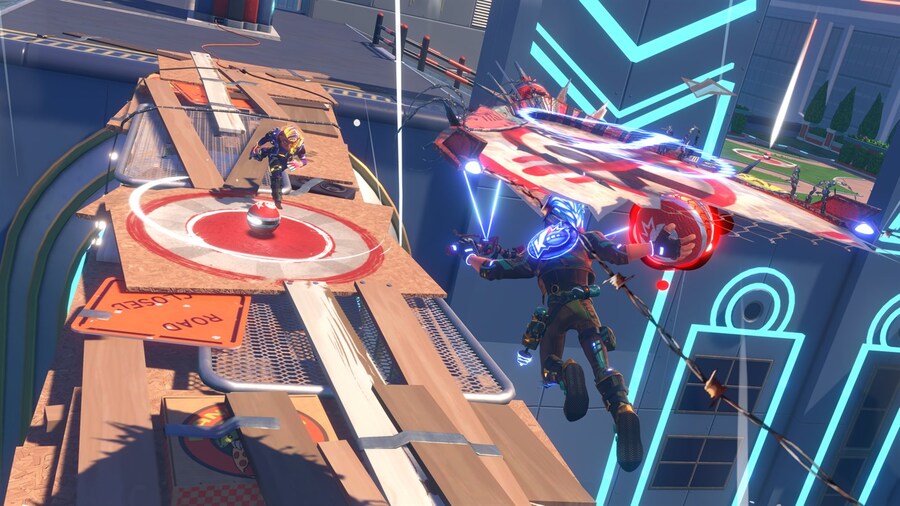 Knockout City has already hit two million players despite only being out a few days, most likely furthered by its inclusion into Xbox Game Pass Ultimate and EA Play.
The official Twitter account shared the news, celebrating that over two million players have downloaded and checked out the game. It's worth noting that outside of Game Pass and EA Play, players on other systems can try out a 10-day trial of the game, increasing the number. While we'll probably see a drop in a week or so, it's great to see so many people have come on board for the new IP.
What better way to celebrate than with the launch of Season One today, which according to a blog post from EA, brings a new map, contracts, and eight new playlists releasing throughout the season. We're intrigued to see how this season plays out, but most importantly, we're excited for new content in the game.
On May 25, Season 1 will be revealed in all of its glory. Our debut Season's theme is "Welcome to Knockout City," and it sets the stage for you and your Crew to explore a brand-new location, furiously check off Season 1 Crew Contracts, work together on Weekly Crew Contracts, brawl in new Playlists, and climb the ranks of League Play—all free, all Block Party long!
We've been checking out quite a bit of Knockout City recently, and we have to say, we're fairly impressed with the results. There's a lot of potential there, and if EA can keep the player base interested, it'll have a bright future ahead of it.
Will you be checking out Season One of Knockout City today? Let us know in the comments below.