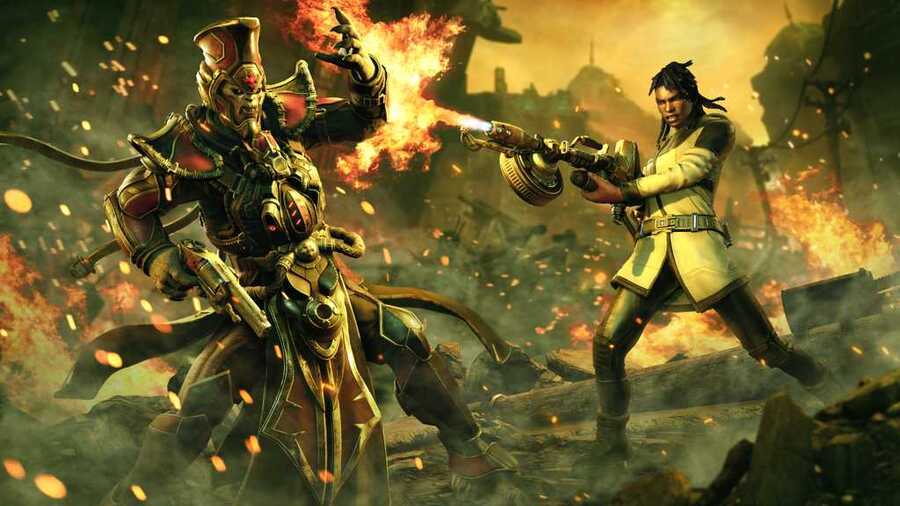 The Coalition has announced that as part of Gears 5's Operation 7 update dropping next week on May 18, players on Xbox consoles and PC will now be forced to play together to help with matchmaking times.
The studio says that it sees "40% of our players disabling the crossplay option", and the result has "significantly" impacted matchmaking. However, the team is confident the parity is now "almost identical" between Xbox and PC:
"With the field of view update coming in, the ability to plug a Mouse/Keyboard into your Xbox, plus the frame rate and input lag reduction on the new Xbox consoles we feel we are at a point where the parity between Xbox and PC is almost identical and confident enough in making this change going forward for Gears 5."
As you can imagine, this reveal hasn't gone down particularly well with a select portion of the Gears community, with fans highlighting that the 40% figure is high for a reason, although others don't seem too fussed by the change.
Elsewhere, Operation 7 will be adding plenty more new content when it arrives next week, including new characters (Hana Cole and Ukkon), a new PvP map called Ephyra along with three new Horde maps, and much, much more.
You can see a full breakdown of everything coming to Gears 5 Operation 7: Drop 1 at the Gears website.
What do you think about this decision? Give us your thoughts down in the comments below.
[source gears5.com]