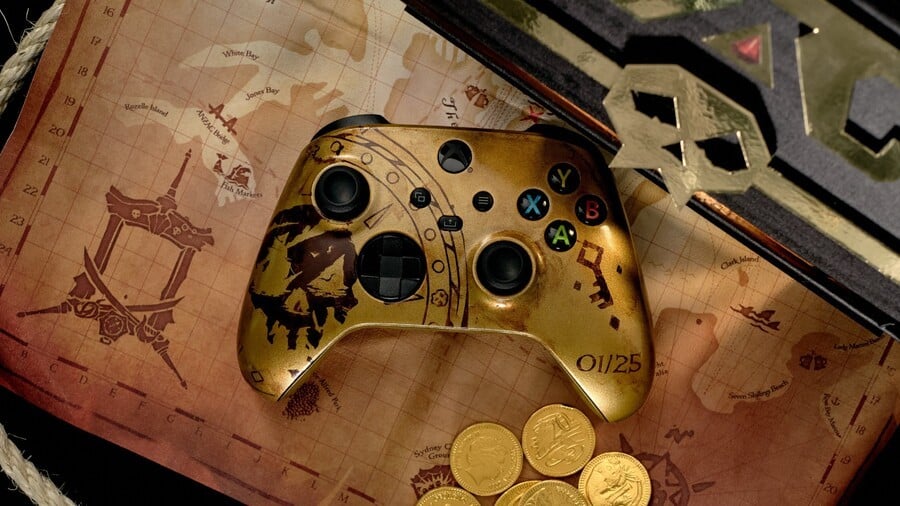 We've seen some really wonderful looking controllers since the Xbox Series X launch. The only problem is, most of them are locked behind competitions, and this Sea of Thieves controller is the latest offender.
This beautiful golden designed controller is any pirate lords dream and a true piece of booty to show off to all your friends. It features loads of the iconic Sea of Thieves imagery, such as the game's logo and odd little symbols. If you want to take your chances, you simply have to retweet the post to win. The post is currently shared by the Australia & New Zealand Xbox Twitter account, but there's no word on restrictions for now, so it's worth a go.
This isn't the only controller you can potentially get your hands on this month. Xbox is also giving away a literal crate load of Bethesda themed controllers for certain achievement hunters out there. These controllers are lovely, we just wish we could get our hands on them a little easier. Maybe one day, maybe one day.
Do you like the look of this Sea of Thieves controller? Let us know in the comments below.
[source https]