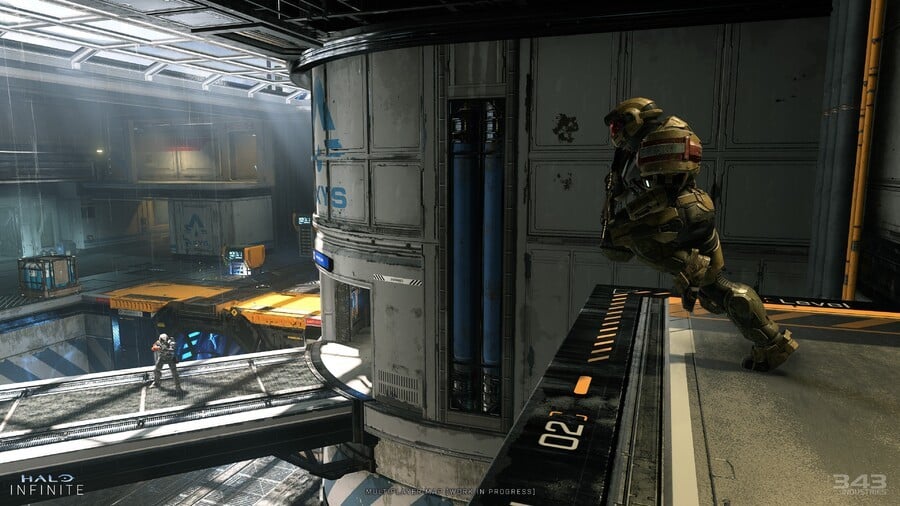 It seems like the development cycle of Halo Infinite is in a good place, with Microsoft and 343 Industries' Halo Esports lead, Tahir "Tashi" Hasandjekic, recently confirming the first competitive event for the next entry has been locked in.
It's apparently got a date and venue, will be run by Esports Engine, and the full details will be shared this summer. This is, of course, provided it's safe for everyone to attend an event like this by later this year. According to Tashi, the photo in the tweet below has no link to this information (it was a shot taken on a run).
In a series of follow-up tweets, Tashi said a "full year roadmap" (for the comp side of Halo Infinite) was still on the way, and added how there was still a lot left to do - but is excited for the "impact it'll have on the scene".
During a Halo Esports blog earlier this week, Tashi briefly touched on Halo Infinite, noting how the Esports crew was working closely with the development team:
"While the HCS team does not make the game, we do work closely with the development team and consult on ways to increase viewership, including features and tools for content creators. In the long term, we want to continue to invest in the growth of viewership via the game. We believe that enhancing the viewer experience will provide more opportunities for all content creators within the ecosystem."
Are you looking forward to seeing Halo Infinite's competitive side, or are you more interested in the story elements? Tell us down in the comments.
[source twitter.com]